Where green and blue blend!
Chrousso Village hotel is an exemplary hotel in Paliouri exhibiting the outmost respect to the environment combined with a high level of hospitality in Halkidiki.
Brimming with rich flora and fragrant pines in an idyllic setting with splendid gardens consisting of all kinds of flowers, fruit trees and herbs.
Chrousso Village Hotel is surrounded by a forest of pine trees situated at the south of Kassandra peninsula in Halkidiki. This resort resembles a village with widespread 17 accommodation buildings set among mature gardens respecting the local flora in a landscape of 4 hectares It is easy to relax in such a green environment while the variety of 7 food & beverage hotel outlets of bars and restaurants with local and international delicacies will meet everyone's culinary palate. Just 500m away, a nice walking path through the forest will lead you to one of the most beautiful beaches in Greece with some of the most famous beach bars of Kassandra peninsula. The hotel offers everything to ensure enjoyable and memorable holidays for all ages.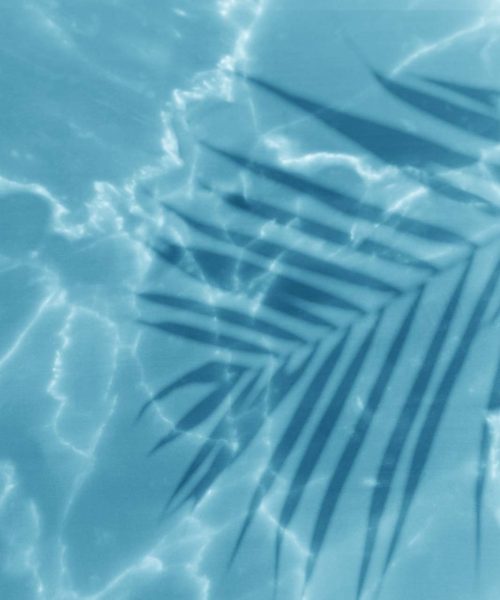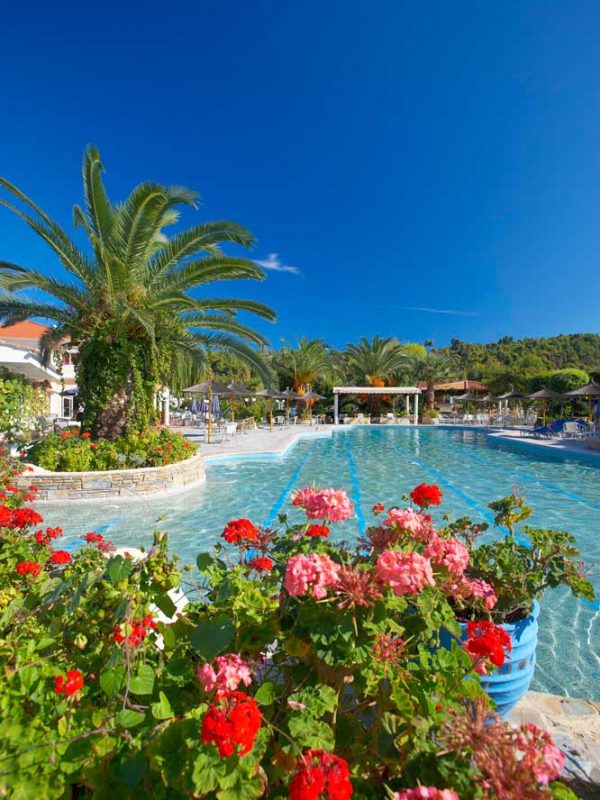 Chrousso Village Hotel is a hotel in Paliouri ready to offer accommodation and a variety of rich flavors that can meet the requirements of each guest and offer life experiences with the professionalism of the services.
In this charming paradise, in a green corner of Kassandra, beautiful lodgings are dispersed over 4 hectares of lovely gardens, elegantly decorated and forming a complex of Studios Apartments & Suites in Halkidiki.
The tasteful design and decoration of the buildings create an atmosphere that guarantees your absolute relaxation and comfort. Chrousso Village Hotel, ready to offer unforgettable Holidays for all ages in Halkidiki.
Special Offers When Booking Direct
Make sure you check out our special offers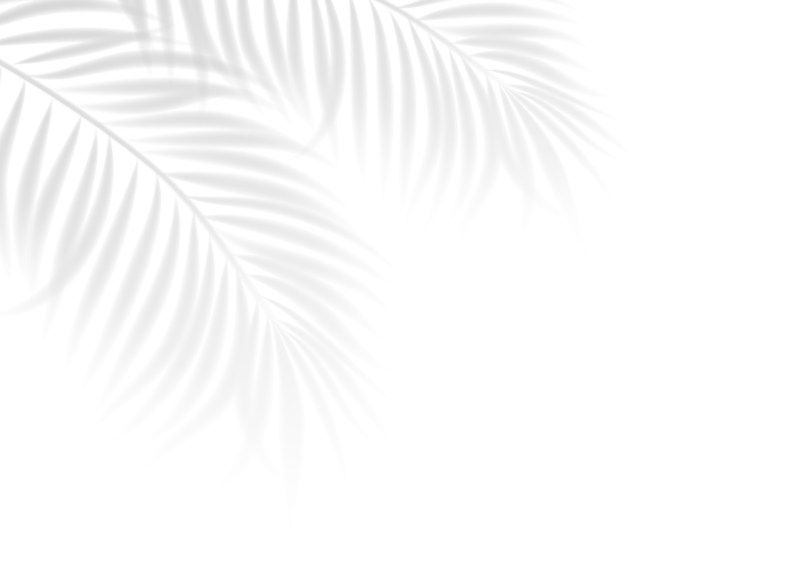 Best Price Guarantee
If you find a lower price elsewhere, we will honor the lower price providing, on top of that, additional benefits!

Loyalty Club
Special offers and services for our repeaters
MARVEL AT A VIRGIN LANDSCAPE
Book directly from our website & get exceptional privileges
The offer is valid until 28.2.22
The Early Booking offer is -30% and valid for all the season 2022.
Please subscribe at Chrousso Rewards Loyalty Program to receive an additional -10% discount.
4-star Hotel in Halkidiki
Location
The Prefecture of Halkidiki expands over an area of 3,000sq. km. and will impress you with its rich and luscious flora and its beautiful sandy beaches. Chrousso Village Hotel is located south of Kassandra in Paliouri just 500 meters away from the Blue Flag awarded public beach Chrousso with some of the most famous beach bars in the area such as Cabana Beach, Leuki Ammos Beach Bar & Koursaros.
Όλα ήταν κάτάπλήκτίκα!!!!


Excellent services.It is a really excellent value for money holiday pick.All was perfect at the renovated rooms which we stayed. If i had to say 1 thing for improvment is to add a hanger for towels at the shower.

Потрясающий отель, в безумно красивом месте! Обслуживание на высочайшем уровне! Спасибо всему персоналу за эту сказочную неделю😍

Πολύ ωραία τοποθεσία!!!Άψογη εξυπηρέτηση!!Άνετα δωμάτια για οικογενειακές διακοπές!!Αν και πήγαμε τέλος σεζόν 27/9/21-1/10/21 δεν μας έλειψε τίποτα από τις παροχές του ξενοδοχείου.. καθημερινή καθαριότητα, animater για παιχνίδια με τα παιδιά κ υπέροχο φαγητό. Θα ξαναπάμε ΣΙΓΟΥΡΑ!!

Nettes kleineres Hotel mit guten Service. Zimmer sauber und funktional. Eine Renovierung wäre aber mal angesagt. Für einen entspannten Urlaub auch in der Nachsaison gut zu empfehlen.

Wszystko w jak najlepszym porządku ! Hotel czysty, pokoje czyste, roślinność na terenie całego obiektu robi wrażenie i dodaje uroku, aż przyjemnie siedzi się przy barku patrząc na taki widok. Nie wiem jak w sezonie, ale w 2 połowie września ogromnego wyboru jedzenia dla wymagających nie ma, dla mnie jednak wystarczająco, aby się nasycić, albo wręcz przesycić. Jedzenie pyszne! Hotel położony na totalnym uboczu, także dla osób szukających spokoju i relaksu idealnie. Plaża czysta, morze piękne, personel przesympatyczny! Nie mam żadnych "ale" i z pewnością chętnie bym wróciła do teog miejsca.

Malwina T.
12:52 29 Sep 21

Właśnie spędzamy tu urlop! Hotel świetny! Czysty ,zadbany ,obsługa bardzo miła! Jedzenia dużo i urozmaicone,na każdy posiłek serwowane inne dania. Bardzo gorąco polecam. Duży wybór alkoholi. Choć pewnie znajdzie się ktoś, kto skrytykuje, jak to Polacy mają w zwyczaju. Dla nas super!

Barbara G.
16:58 21 Sep 21

Mariusz G.
08:01 21 Sep 21
Dość duży kompleks. W pełni wyposażony. Dwa baseny, bary, kilka placów zabaw dla dzieci. Dobre jedzenie. Nie ma się do czego przyczepić.

Sehr schöne Anlage. Sehr freundliches Personal. Super Service!!!

The place is wonderful. The sea and beach is suitable for children. The apartments are clean, just the food was not so good enough for such places. Also the animation for children was poor comparing with what was before.


Konstantina N.
18:38 13 Sep 21
Bardzo fajny hotel 4 gwiazdkowy, jedzenie bardzo różnorodne, każdy znajdzie coś dla siebie, szczególnie dla osób ceniących spokój, fajne baseny, miejsce na odpoczynek a nie na zakupy.

Elzbieta K.
17:14 13 Sep 21
Świetny hotel, częściowo już zmodernizowany, odnowiony, piękny ogród zadbany, miła obsługa, jedzenie dobre bez zastrzeżeń, aromatyczne, urozmaicone,. Pokoje z dużymi balkonami. Niskie budynki stanowią przyjemną zabudowę. 2 baseny. Duzo stolikow z kanapami wygodnymi lub fotelami. Jest gdzie posiedzieć I odpocząć, wypić drinka, Do morza niedaleko. Plaża piaszczysta z parasolkami I lezakami na wynajem. Polecam serdecznie warto się tu wybrać!

Katarzyna M.
04:17 13 Sep 21
Everything was perfect.....the Italian restaurant served very good pasta and tasty pizzas

Ευγενικοί.... καθαρή πισίνα.... λίγο βελτίωση στην ποιότητα του φαγητού για να φύγει από τον μαζικό μπουφέ

DIMITRIS P.
16:25 07 Sep 21
Невероятно място. Четвърта година идваме тук. Не мислиш за нищо. Пълна почивка. Тихо и спокойно. Прекрасни организирани вечери за деца. Плажа е близко и може да се ходи пеш и с кола. За кристалните води, пълни с риба, няма да коментирам!!!

Ωραίος εξωτερικός χώρος , πολύ κοντά σε όλα τα beach bar. Καταπληκτική θάλασσα. Τα δωμάτια αναβαθμίζονται σταδιακά, απ ότι είδα.

Άψογο ,πεντακάθαρα ,ευγενέστατο προσωπικό

Izolovano mesto, jako mirno. Nasa soba je lepa i prostrana, kraj bazena i recepcije u prizemlju. Osoblje jako ljubazno, sve je savrseno cisto. Hrana nije losa, ali je jednolicna. To je jedino sto je moglo biti bolje. Do plaze kolima 3 min. Ne placa se parking, a na tom delu se mogu postaviti svoji suncobrani, a mogu se i iznajmiti lezaljke. Plaza savrsena, sitan pesak, idealan za male neplivace. Vraticemo se sigurno.


εξαιρετικο ξενοδοχειο!!πολυ ομορφα και καθαρα ανακαινισμενα δωματια!!το προσωπικο εξυπηρετικοτατο!!πολυ ομορφος και οργανωμενος χωρος...μεσα στο πρασινο με κηπους πισινα και παιδικες χαρες ιδανικο για οικογενειακες διακοπες!!το συστηνω σιγουρα ολα ηταν υπεροχα!ενα μπραβο στην υποδοχη για την αψογη εξυπηρετηση!!!

χριστινα Γ.
15:52 31 Aug 21