Where green and blue blend!
Chrousso Village hotel is an exemplary hotel in Paliouri exhibiting the outmost respect to the environment combined with a high level of hospitality in Halkidiki.
Brimming with rich flora and fragrant pines in an idyllic setting with splendid gardens consisting of all kinds of flowers, fruit trees and herbs.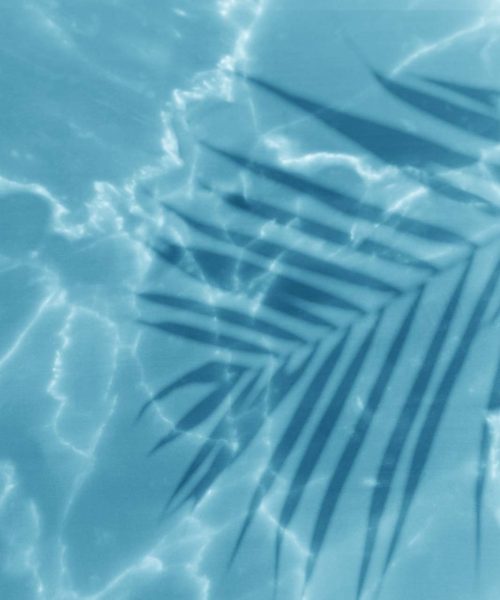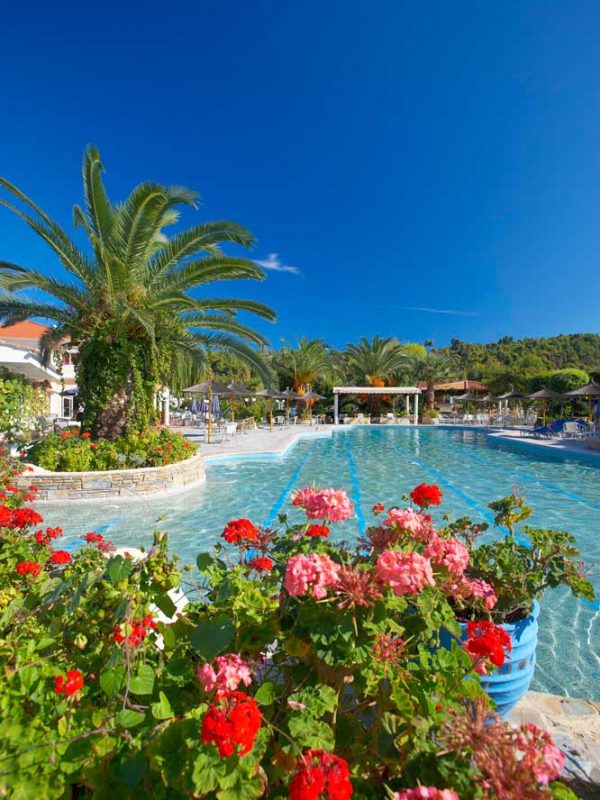 Chrousso Village Hotel is a hotel in Paliouri ready to offer accommodation and a variety of rich flavors that can meet the requirements of each guest and offer life experiences with the professionalism of the services.
In this charming paradise, in a green corner of Kassandra, beautiful lodgings are dispersed over 4 hectares of lovely gardens, elegantly decorated and forming a complex of studios and apartments in Halkidiki.
The tasteful design and decoration of the buildings create an atmosphere that guarantees your absolute relaxation and comfort. Chrousso Village Hotel, ready to offer unforgettable family holidays in Halkidiki.
Special Offers When Booking Direct
Make sure you check out our special offers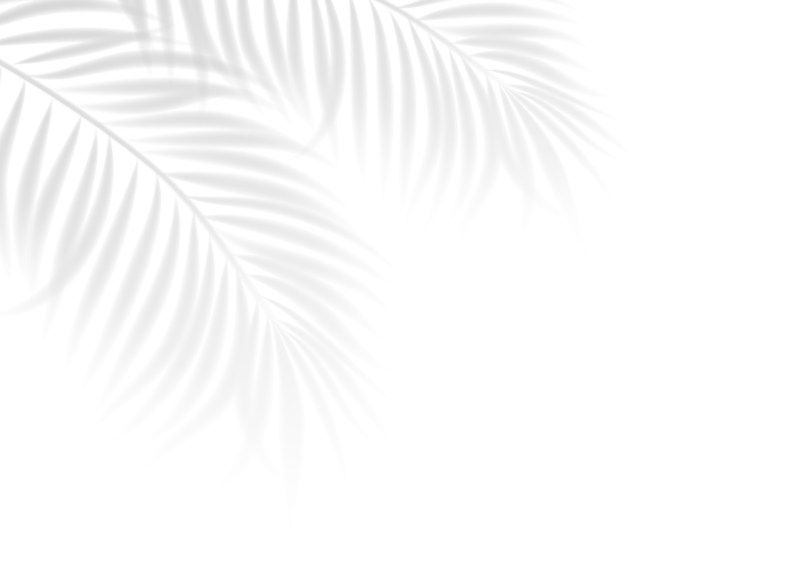 Best Price Guarantee
If you find a lower price elsewhere, we will honor the lower price providing, on top of that, additional benefits!

Loyalty Club
Special offers and services for our repeaters
MARVEL AT A VIRGIN LANDSCAPE
Book directly from our website & get exceptional privileges
The offer is valid upon availability
15.7-19.7.21 incl. over 40% discount
&
20.7-end of season 30% discount
4-star Hotel in Halkidiki
Location
The Prefecture of Halkidiki expands over an area of 3,000sq. km. and will impress you with its rich and luscious flora and its beautiful sandy beaches. Chrousso Village Hotel is located south of Kassandra in Paliouri just 400 meters away from Chrousso beach which has a blue flag.
Perfect pentru familii cu copii!

Mihaela N.
16:04 31 Jul 21
Хубав хотел, хубава ваканция, стаята ни беше просторна и обзаведена функционално намираше се на приземния етаж с което практически имахме и градина, ресторанта е просторен и предлага вкусни ястия от средиземноморската кухня, има разнообразни салати и десерти. Анимацията беше на много добро ниво. Басейна е чист и добре поддържан има и тенис корт. Препоръчва.


Madalin Fernando P.
21:54 26 Jul 21
Είναι πολύ καθαρά καλό πρωινό.Μπράβο!!!

christos B.
09:14 24 Jul 21
Το ξενοδοχείο είναι σαν ενα μικρό χωριό έχει πολλά κτήρια ,είναι μέσα στην φύση. Έχει παιδικές χαρές , πισίνες και μια πιτσαρία. Έχει και ένα souper market. Εμείς μείναμε στο ανακαινισμένο κτήριο στην junior suite πολύ ωραία δωμάτιο όλα καινούργια ηλεκτρονικά, μεγάλο μπαλκόνι, καθαρίστριες μπαίνουν κάθε μέρα . Για το φαγητό υπάρχει μπουφές με μεγάλη ποικιλία ,( το πρωινό είναι τέλειο) ο μετρ κ. Χρήστος ευγενικός και εξυπηρετικός .Είναι τέλειο για οικογενειακές διακοπές η θάλασσα είναι 3 λεπτά με το αυτοκίνητο ,το Παλιούρι 5 λεπτά αλλά δεν έχει κάτι να δεις ή πεζόδρομο μόνο ταβέρνες ,για την έξοδο σας προτιμήστε το Πευκοχώρι. Το προσωπικό ευγενικοί και εξυπηρετικοί, Σίγουρα θα ξανά πάμε!!!

Отель прекрасный, компактный, кормят хорошо, номера отличные 5+.Но в окрестностях инфраструктуры нет. До пляжа 800м и он платный 4.5 евро/чел.

Дмитрий Г.
16:19 22 Jul 21
Мирно, тихо, завучено месташце. Идеално за породице са малом децом. 2 базена, доста садржаја за децу. Плажа је мало даље али не смета. За препоруку!

Το δωμάτιο που μείναμε εμείς ήταν ολοκαίνουριο, άνετο και με όμορφη διακόσμηση. Το υπόλοιπο ξενοδοχείο αν και φαίνεται κάπως παλιό, είναι ωραίο, ήσυχο και κοντά σε καλές παραλίες. Επίσης, το πρωινό είναι πλούσιο.

Παρα πολύ ωραίο μέρος, το δωμάτιο του ξενοδοχείου που μας δώσανε καινούργιο,πρωινό μεσημεριανό μεγάλη ποικιλία οπότε θα βρεις τι σου αρέσει, για μένα προσωπικά όπως είναι 4🌟,και τα παιδιά που δουλεύουν πολύ καλοί, πιστεύω αξίζει περισσότερο για οικογένειες με Άριστα 10 θα έβαζα 8

Thodoris K.
14:13 20 Jul 21

Φίλιππος Π.
12:09 17 Jul 21
Όμορφοι κοινόχρηστοι χώροι ωραίο περιβάλλον μέσα στο δάσος, η θάλασσα σχετικά κοντά και υπέροχη, τα δωμάτια ευρύχωρα κάποια σαν αυτό που έμεινα χρειαζότανε ανακαίνιση σε γενικές γραμμές ένα καλό ξενοδοχείο

Παρά πολλές παροχές για την τιμή που μας χρέωσαν φτο δωμάτιο!!!

Χαράλαμπος Μ.
22:33 16 Jul 21
Το περιβάλλον είναι καταπληκτικό!!!


kristina S.
20:03 16 Jul 21
Super jedzenie smacznie i różnorodnie, Super lokalizacja palmy i przestrzeń,Super personel uśmiechnięci czekający by pomóc. Jak w przedsionkach raju.

Schönes Hotel und guter Ausgangspunkt für Land und Leute kennen lernen.

Reinhard F.
17:59 11 Jul 21
I recommend this hotel, especially for family vacation. Big room, nice pools and good food. Everyone is friendly and very helpful.

Το ξενοδοχείο βρίσκεται πραγματικά μέσα στη φύση. Γύρω του υπάρχουν πεύκα, είναι πολύ κοντά στις πιο in παραλίες της Χαλκιδικής. Εξυπηρέτηση πολύ καλή από το προσωπικό και το δωμάτιο πολύ ωραίο.

Synthesi Mousikes S.
17:38 07 Jul 21
Rewelacja! Hotel z dala od drogi głównej. Do morza jakieś 400 m asfaltem lub ścieżką przez pachnący lasek piniowy. Obsługa uprzejma, jedzenie dla każdego coś dobrego. W czasach covid samoobsługa Buffet i pan Christop który pilnuje porządku (dezynfekcja rąk, maseczka, rękawiczki i dystans). Słowa uznania.Szczerze polecam.

Krzysztof M.
11:08 07 Jul 21
Eine sehr schöne Anlage mit tollen Mitarbeitern. Unser Zimmer ist geräumig und sehr modern eingerichtet. Wir hatten eine späte Anreise. Bei der Ankunft wurden wir erstmal sehr herzlich willkommen geheißen und es wurde uns ein Snack ins Zimmer gebracht. Der Strand ist perfekt für Familien und sehr nah. Vollste Zufriedenheit!

Εξαιρετικό μέρος σε τρομερή τοποθεσία. Το προσωπικό ήταν πολύ φιλικό και το φαγητό πολύ νόστιμο. Φάγαμε και στην πιτσαρία και όλα ήταν καταπληκτικά. Μείναμε πολύ ευχαριστημένοι!

Dimitris P.
19:51 02 Jul 21

Χρήστος Α.
08:32 02 Jul 21

ΣΟΥΖΑΝΑ Σ.
20:43 24 Jun 21

Marinos V.
17:46 22 Jun 21
Definitely recommend this place. Friendly staff, delicious food. They just opened a pizza restaurant, pizza and pasta was very good.The beach bars are near, so you can walk or drive to the beach.

Aleksandra L.
08:12 21 Jun 21
Beautiful and relaxing location with fabulous beaches nearby, surrounded by untouched pine forrest. Hotel itself is integrated pretty well with its surroundings. They do a decent job with the gardening work on the premises, resulting on almost botanical garden level exteriors. It is managed well, on all levels, from food which was pretty decent and various, to room/area/pool cleanliness to even extremely positive attitude of the staff. Extremely recommend to anybody trying to find some bliss, especially to families with little kids.