Our guests with a more sporting disposition may use the tennis courts or have a game of ping pong. There are several water sports on offer at the beach, such as Water Skiing, Jet skiing, SUP and canoe.For the lovers of nature, the area around Chrousso and next to the entrance to the hotel complex is ideal for long hikes on the famous trails of Halkidiki. The trails are also ideals for jogging & mountain biking should you prefer a more demanding exercise.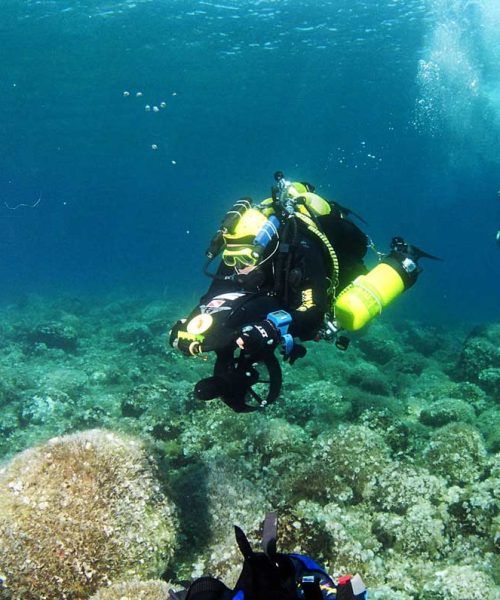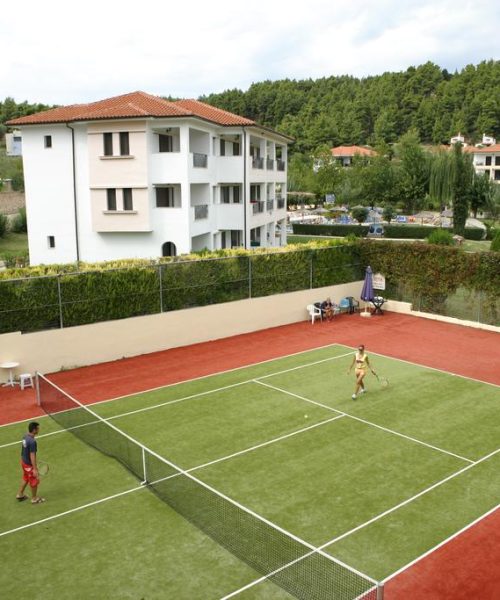 LIVE YOUR LIFE AS YOU DESERVE IT
Chrousso Village in Halkidiki invites its visitors to live their lives to the fullest, to broaden their horizons and to seize the day. Beginning from exciting activities, swimming and diving to jeep safari excursions, cruises, and special events, every hour at Chrousso Village is worth experiencing. Discover unexplored treasures on a jeep safari trip with your loved ones, explore the beauties hidden in the seabed, swim or dive in the crystal clear waters, leisure activities and sports. Organize your transfer to the most famous sights and discover the well-hidden treasures of the area in your comfort.
Those interested in diving may contact the expert instructors at Triton diving school, who will show you around the secrets of the bottom of the sea. A unique underwater life experience that remains equally impressive for experienced divers as it is for those diving for the first time.

For more information visit the webpage: www.tritonscuba.gr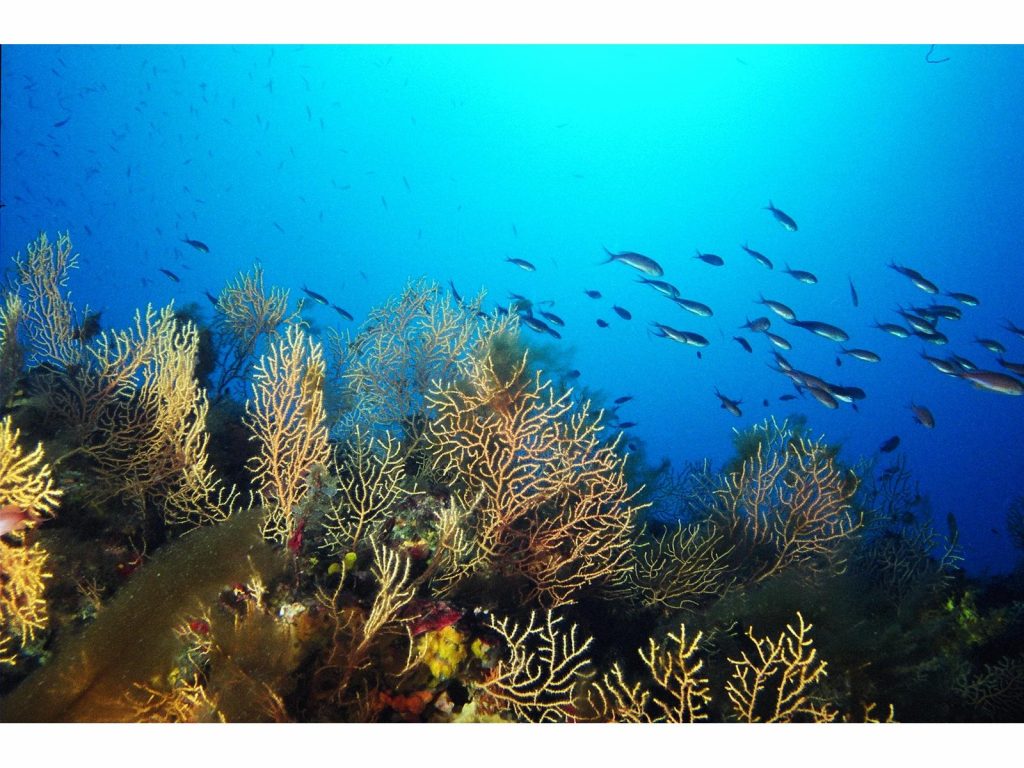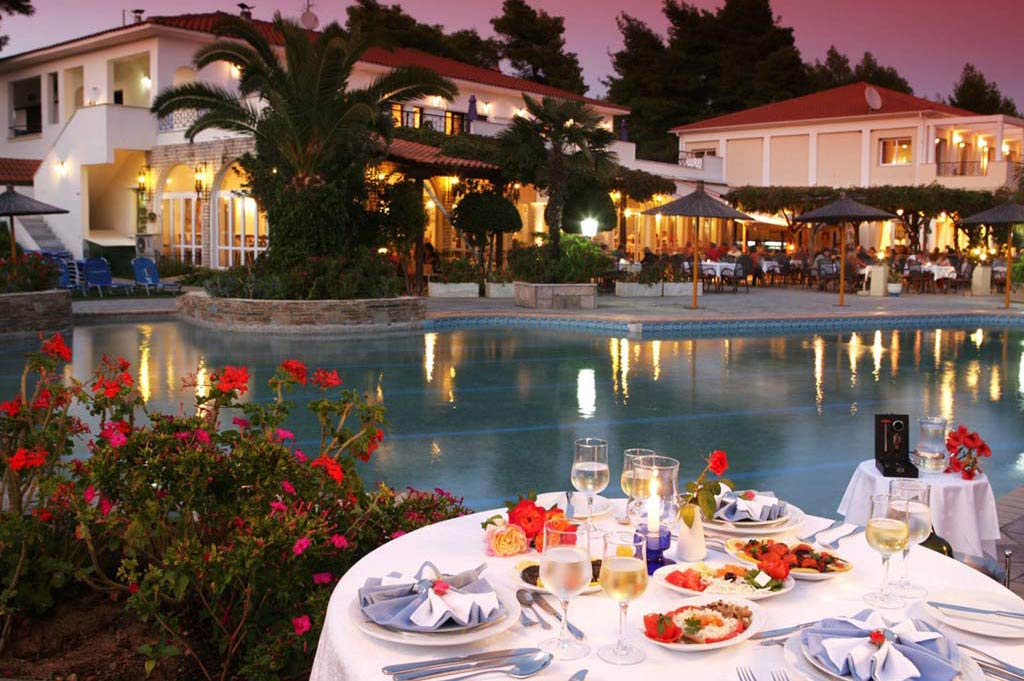 Daytime & Evening Entertainment
If, on the other hand, you would like daytime or nighttime entertainment, you will immensely enjoy our team of experienced animators.
If you enjoy music and dancing, come and have fun with the rest of us at the thematic evenings held in the restaurant.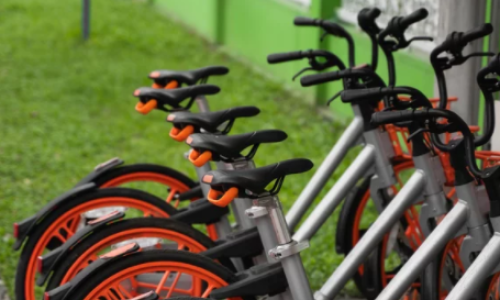 BIKE RENTAL
After a hearty breakfast at our restaurant, it's high time you explored the local nature. The wooded area around the resort is appropriate for hours of endless hiking and mapping around. If you wish to combine sport activities with entertainment, there is always the possibility to rent a bike from our resort.
JOGGING & HIKING
Explore the unique combination of the nature and sea. Halkidiki's first peninsula hides secret routes for you to discover.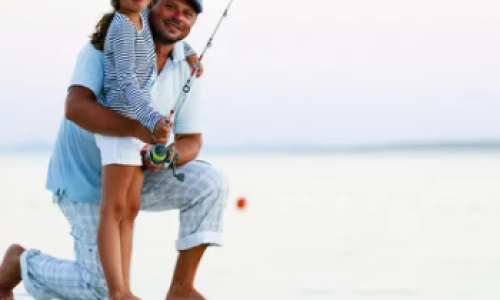 FISHING
Halkidiki is known for its fresh delicious fish. Take a chance to live an unforgettable experience.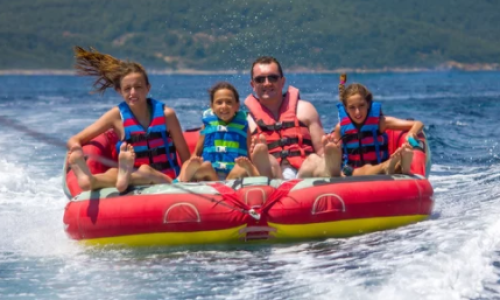 WATER SPORTS
Jet-skis, canoes, water-skis and many more motorized and non-motorized games are available at Chrousso beach.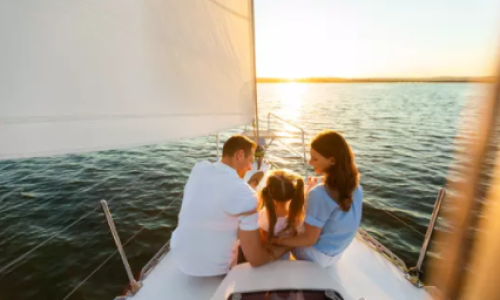 SAILING- CRUISING
For an authentic taste of Greek Summer why not journey around the stunning Aegean beaches? We could arrange a charter for you!