Место, где сливаются зеленый и синий!
Chrousso Village Hotel — это образцовый отель в Палиури, демонстрирующий высочайшее уважение к окружающей среде в сочетании с высоким уровнем гостеприимства в Халкидики.
Идиллическая среда богата растениями и ароматными соснами, а также великолепными садами с различными цветами, фруктовыми деревьями и травами.
Хотел Chrousso Village е заобиколен от гора от борови дървета, разположена в южната част на полуостров Касандра в Халкидики. Този курорт прилича на село с широко разпространени 17 сгради за настаняване, разположени сред зрели градини, зачитащи местната флора в пейзаж от 4 хектара. Лесно е да се отпуснете в такава зелена среда, докато разнообразието от 7 хотелски обекта за храна и напитки от барове и ресторанти с местни и международни деликатеси ще отговорят на кулинарното небце на всеки. Само на 500 метра, хубава пешеходна пътека през гората ще ви отведе до един от най-красивите плажове в Гърция с някои от най-известните плажни барове на полуостров Касандра. Хотелът предлага всичко, за да осигури приятна и запомняща се почивка за всички възрасти.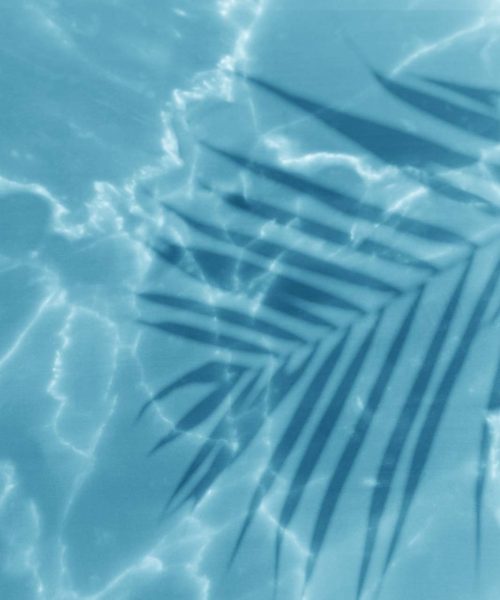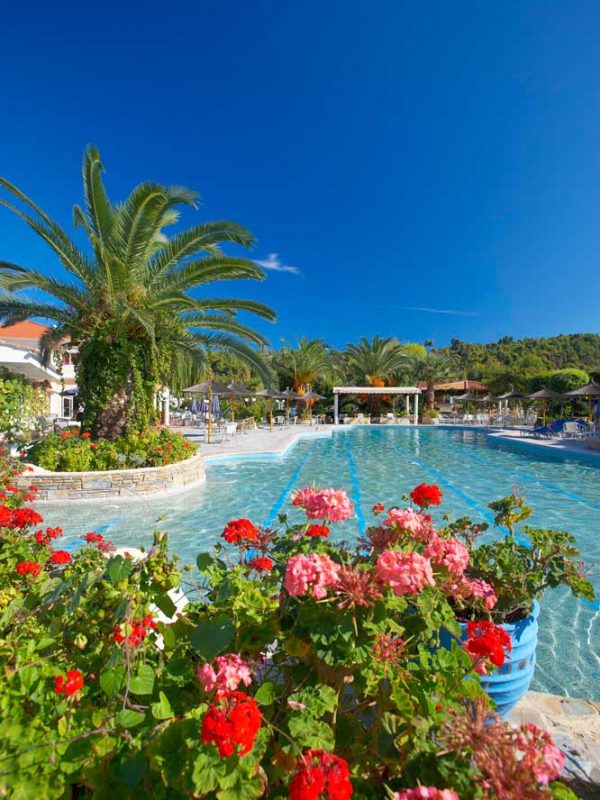 Chrousso Village Hotel — это отель в Палиури, готовый предложить размещение и разнообразные богатые вкусы, которые могут удовлетворить потребности каждого гостя и предложить жизненный опыт с профессионализмом услуг.
В этом очаровательном раю, в зеленом уголке Кассандры, красивые апартаменты разбросаны по 4 гектарам прекрасных садов, элегантно оформленных и образующих комплекс Studios Apartments & Suites на Халкидики.
Со вкусом оформленный дизайн и отделка зданий создают атмосферу, которая гарантирует вам абсолютный отдых и комфорт. Chrousso Village Hotel, готовый предложить незабываемый отдых на Халкидики для всех возрастов.
СПЕЦИАЛЬНЫЕ ПРЕДЛОЖЕНИЯ ПРИ БРОНИРОВАНИИ ПРЯМО
Обязательно ознакомьтесь с нашими специальными предложениями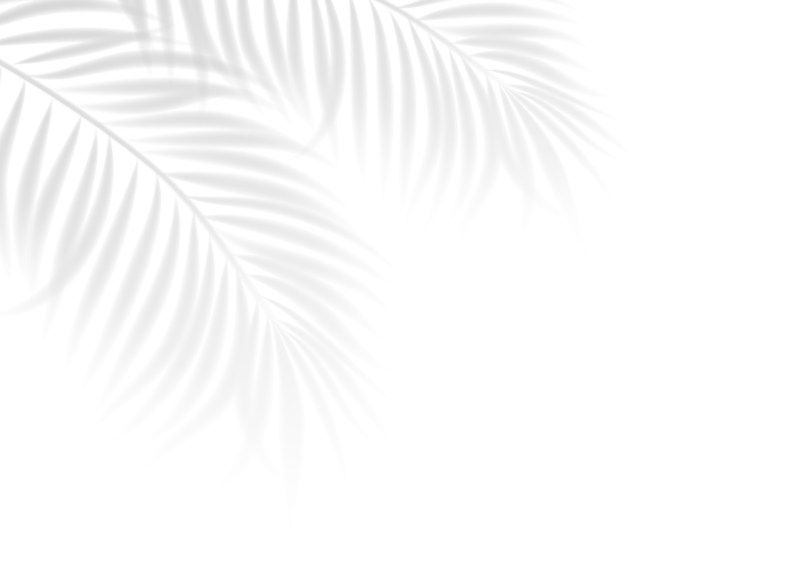 Наслаждайтесь эксклюзивными предложениями только при бронировании через наш сайт!

Гарантия лучшей цены
Если вы найдете более низкую цену в другом месте, мы примем более низкую цену, но предоставим дополнительные преимущества!

Клуб лояльности
специальные предложения и услуги для наших ретрансляторов
Полюбуйтесь девственным пейзажем
Даты пребывания 02.05 — 20.05.2022
4-ЗВЕЗДНЫЙ ОТЕЛЬ НА ХАЛКИДИКАХ
Место расположения
Префектура Халкидики занимает территорию в 3000 кв. км. и поразит вас своей богатой и сочной флорой и прекрасными песчаными пляжами. Отель Chrousso Village расположен к югу от Кассандры в Палиури, всего в 500 метрах от награжденного Голубым флагом общественного пляжа Хруссо с одними из самых известных пляжных баров в этом районе, такими как Cabana Beach, Leuki Ammos Beach Bar и Koursaros.
Pentru camere am oferit 4☆ deoarece mobilierul este vechi dar curățenia și personalul de curățenie este de 5☆.Pentru servire, referindu-ma doar la RECEPTIE, am oferit doar 3☆ pentru incidentul care l-am avut chiar in ziua sosiri când mi s-a oferit o cameră care nu avea legatura cu ce achiziționasem. Adică era de o calitate inferioară. Mașinuța din dotare care trebuia sa ne ajute la caratul bagajelor era folosită preferențial. După ce am rezolvat incidentul (cu agentia care ne-a vandut biletul) domnul de la recepție ne invita sa ne folosim de acel vehicul pentru cărat bagaje și turiști, de această dată noi l-am refuzat.Pentru servire, referindu-ma la zona de RESTAURANT, îmi pare rău că nu există 10☆ le-aș fi oferit cu cea mai mare dragoste deoarece chiar merită. Curățenie impecabila, un manager deosebit de atent, salariați (sala cât și bucătărie) cu o uniforma curata, frumos colorata, deosebit de amabili, mâncarea foarte bună, diversificată și destulă . Managerul restaurantului era de dimineața până seara pintre angajați, deosebit de amabil întrebând în permanență dacă totul este în ordine, dacă avem nevoie de ceva.Isi merită postul cu adevărat, o face cu pasiune. Aș adăuga o poză cu dânsul dar nu am acceptul lui.FELICITARI!!Locație merită 5☆ deoarece este o oază de verdeață îngrijită de mai mulți salariati. Curățenie impecabila peste tot atât în grădini, piscina, toalete.Plaja este cam departe de locație.Apreciez ideea cu microbuzele gratuite care merg în oraș (Paliouri) dimineața și seara.Oricum m-as întoarce cu plăcere.

Gabriela D.
06:55 27 Sep 22
Absolutely friendly and feels like in paradise.The food: not really huge choise, however you never will hungry and the taste of food are soooo tasty... (For the price of hotel it is really I think the Best what) Especially the meat was really soft and tasty (even my 4 y.old son eated meat, who never before wanted)The man who is manager in restaurant, not tall with a mustache (i think director should increase his salary) as he is perfectly professional and successful in his role. The restaurant it is his kingdom, he organised the incredible birthday for my son. Also he give attention to each small details in the restaurant (from open window to each glass and plate) The waiters are really good, and nice, girl with red hair are soo kind and helpful. :)The young girls on reception not professional at all... Lady who is older was helpful and helped change the room after second night (was not quite neighbors)The polish girls and boy in play room was great (especially in the roles to play with kids)The bigger plus of this hotel it is location... It is really great and beautiful beach (I think the Best for family with kids ) and beautiful the road to the beach..Like small wood. Calm place with special smell..We had realy great family holidays...Will advice this hotel to all my friends.

Valentina L.
12:29 24 Sep 22
Ευγενικο προσωπικο ,εξαιρετικες εγκαταστασεις!

We had lovely spacious very clean room in newer building with ground floor balcony, big comfy bed.We absolutely loved the food, very fresh, well cooked, easy on stomach. Great selection, not too much choice but just perfect, I tried so many Greek foods there. Staff very nice, natural and easy going. Main bar was nice, good drinks. Quiet green areas around, , beautiful nature. 16-20 min flat walk to beaches (I liked a bit of a walk). Mini bus goes to near lively town, driver very nice but no air con there, at times too much strong cheap perfumes smell in bus maybe from passangers not sure. Hotel is clean and just have nice unique atmosphere. A bit modest but in a nice way. We loved it! We had all inclusive and I recommend it bit just note that other restaurants Peppe and Happy Coffee are not included. Food is served in one main restaurant bit as I said I just loved this Greek food so much. I recommend to rent a car in Halkidiki as there is so much to discover and roads are so easy to drive. Great work Hotel staff 👏

We stayed a week in the hotel in a modern family suit. The staff was friendly, our room was cleaned regularly, generally, we are very happy with our stay at the Hotel Chrousso Village.The beach is quite far, 10 mins away (on booking it is mentioned that the closest beach is 5 mins away, which is not true). The hotel offers a free shuttle bus to Pefkohori which we were taking regularly, because I liked the beach there better.Generally, it is a lovely hotel for a family holiday, recommend 🙂

Liudmila I.
13:01 11 Sep 22
Από τα καλύτερα ξενοδοχεία της Χαλκιδικής. Εξαιρετική τοποθεσία, πολύ καλή οργάνωση. Μπράβο στον διευθυντή του ξενοδοχείου για το αποτέλεσμα που δίνει στους πελάτες του!!

We spend twenty days in Chrusso village, family of 5 and we have seen all the advantages and disadvantages of the hotel !The staff were everywhere friendly polite and ready to help, especially Maria and Euridiki were always there to assist us with a big smile !The rooms were good and big enough but some of the bathrooms needs immediately renovation !!!The cleaning ladies were polite and helpful but they did only the very basic.They had towels instead of mops for the floors...( probably the manager should hire more staff and certainly better equipment for cleaning).The menu in the restaurant had a nice variaty, generally we were satisfied !The animation for kids was nice but almost the same every night and they didn't have, not even one who speak Greek or German.The sea near the hotel is splendid, everywhere sand and the waters are crystal clear , it's almost seven minutes on foot or two minutes by car, we loved it !!!And all our problems, questions were solved immediately due to Mr Dimitris who was there to assist us with a big smile.Mr Dimitris thank you, you made our holidays better !!!

Idealan hotel za porodično letovanje. Jedna od najlepših plaža je blizu hotela. Imaju lepe amimacije za decu.

Vukasin D.
17:49 07 Sep 22
Really nice place to be with family, kids friendly place, quiet and green, good food, beautiful beaches.

Bardzo sympatyczna miejscówka na wakacje. Jedyny minus za nieodnowione pokoje, a szczegolnie łazienki. Niemniej jednak stosunek ceny do jakości wypada wciąż bardzo ok.

Radosław K.
12:38 07 Sep 22
Οικογενειακό ξενοδοχείο φιλικό σε μικρά παιδιά.

Stayed in an economy standard as wasn't given a choice for anything else, this room was right at the back of the complex with a haphazard cramped shower and toilet crammed in. This was the worst part of the room tbh. The complex itself is lively, lovely with lots laid on entertaonment wise and the catering/bar staff were the best you could hope for.Unfortunately due to many Russians, Germans and Eastern Europeans still in need of a lesson in courtesy, be prepared for the usual idiots getting out early to claim rights over the sun loungers only to moan when they get covered in water and hit by balls due to blocking the access to the pool with their selfishness.Ideally located to reach the beach with a 10 minute walk, or take a 10 minute walk to the near village for a couple of nice restaurants.Free bus service to nice beach along in next bay and food buffet style catering can get a bit tedious 3 times a day if your all Inc.Otherwise nice fresh hotel

Hysterical H.
10:46 03 Sep 22
The staff is very polite and it's clear that they do their best. The breakfast was nice as were all other meals too and the pool was nice with the bar next to it..

Christine M.
16:17 31 Aug 22
Good for families and couples, quiet and inspiring. The view was great and the gardens very wonderful to look at and go for a stroll.

The staff was very friendly and the food was fresh and tasty. The room was comfortable and it was cleaned frequently. Every aspect of our stay was satisfying.

πρώτη φορά ήρθαμε, το κλείσαμε μέσω ίντερνετ, βρίσκεται σε μια απίθανη τοποθεσία, μακριά από φασαρία, είναι το ιδανικά μέρος για να περάσεις τις διακοπές σου, πλούσιο πρωινό χωρίς περιορισμό, και επίσης ένα πολύ σημαντικό πράγμα που δεν βρίσκεις σε άλλα ξενοδοχεία είναι το προσωπικό και η εκπαίδευση την οποία έχει πάνω στο αντικείμενο του, άνετα και κάλα δωμάτια και επίσης σημαντικό ΠΕΝΤΑΚΑΘΑΡΑ όπως και οι υπόλοιπη χώροι του ξενοδοχείου.

Excellent place ,friendly staff!!!

Εξαιρετικό και φιλόξενο περιβάλλον…από τα καλύτερα που έχω παει..ευγενέστατο και εξυπηρετικό προσωπικό 24 ώρες το 24ωρο…για τον κύριο Δημήτρη απλά ο καλύτερος άνθρωπος που έχω συναντήσει σε αυτό το χώρο…ηδη ετοιμαζόμαστε για του χρόνου…

Hotel idealan za porodicu sa decom.Sobe su udobne i ciste,hrana je raznovrsna i raznolika.Sve je cisto i odrzavano.Mir,odmor i uzivanje.Za preporuku!

Very good connection between value and price. The accommodation was very satisfying and I'm sure I got exactly what I paid for. The room was spacious and with a nice views…

Very nice, the whole resort was a very nice place with a great scenery. The food was delicious, the breakfast had a large variety to choose from…

Marianne B.
00:11 26 Aug 22
Εξαιρετική επιλογή σε ολα τα επίπεδα! Η ατμόσφαιρα πολύ φιλική!! ΑΨΟΓΗ ΕΞΥΠΗΡΕΤΗΣΗ!!! Το προσωπικό ευγενέστατο και πάντα προθυμο!!Το φαγητο πολυ καλό με μεγάλη ποικιλία σε όλα τα γεύματα(πρωινό,μεσημεριανό και βραδυνό). Ιδιαίτερα ευχαριστούμε τον κ Δ. Παπαιωαννου (reservation manager)για τον αψογο επαγγελματισμό του και τη πολυ καλη του διαθεση να μας εξυπηρετησει σε οτι χρειαστήκαμε κατά τη διαρκεια της παραμονης μας!!!ΕΥΧΑΡΙΣΤΟΥΜΕ ΠΟΛΥ!

GEORGIA T.
10:45 25 Aug 22
Εξαιρετικά όλα, όσες φορές κι αν το επισκέφτηκαμε!

The gardens make you feel close to the nature, the pool is nice and refreshing and the food was tasty and good in quality.

Very good resort. Everything looked incredible from the time we entered. The pool was nice, large and clean and the place was quiet. The hotel is close to the beach and the view from the balcony was great.

A Google U.
08:09 23 Aug 22