Όπου αναμιγνύεται το πράσινο με το μπλε!
Το Chrousso Village είναι ένα υποδειγματικό ξενοδοχείο στο Παλιούρι που παρουσιάζει τον απόλυτο σεβασμό στο περιβάλλον σε συνδυασμό με ένα υψηλό επίπεδο φιλοξενίας στη Χαλκιδική.
Πλούσιο σε χλωρίδα, το Chrousso Village συνθέτει ένα ειδυλλιακό περιβάλλον με υπέροχους κήπους που αποτελούνται από κάθε είδους λουλούδια, αρωματικά πεύκα, οπωροφόρα δέντρα και βότανα.
Το Chrousso Village Hotel περιβάλλεται από ένα πευκοδάσος που βρίσκεται στα νότια της χερσονήσου της Κασσάνδρας στη Χαλκιδική. Το θέρετρο μοιάζει με ένα μικρό χωριό αποτελούμενο με 17 κτίρια που βρίσκονται ανάμεσα σε πλούσιους  κήπους και με σεβασμό στην τοπική χλωρίδα σε ένα τοπίο 4 εκταρίων. Χαλαρώστε σε ένα καταπράσινο περιβάλλον με 7 ξενοδοχειακά τμήματα για φαγητό και ποτό με μπαρ και εστιατόρια με τοπική και διεθνής κουζίνα που θα ικανοποιήσουν τον γαστρονομικό ουρανίσκο όλων. Μόλις 500 μέτρα μακριά, ένα όμορφο μονοπάτι για περπάτημα μέσα στο δάσος θα σας οδηγήσει σε μια από τις πιο όμορφες παραλίες της Ελλάδας με μερικά από τα πιο διάσημα beach bar της χερσονήσου της Κασσάνδρας. Το ξενοδοχείο προσφέρει τα πάντα για να εξασφαλίσει ευχάριστες και αξέχαστες διακοπές για όλες τις ηλικίες.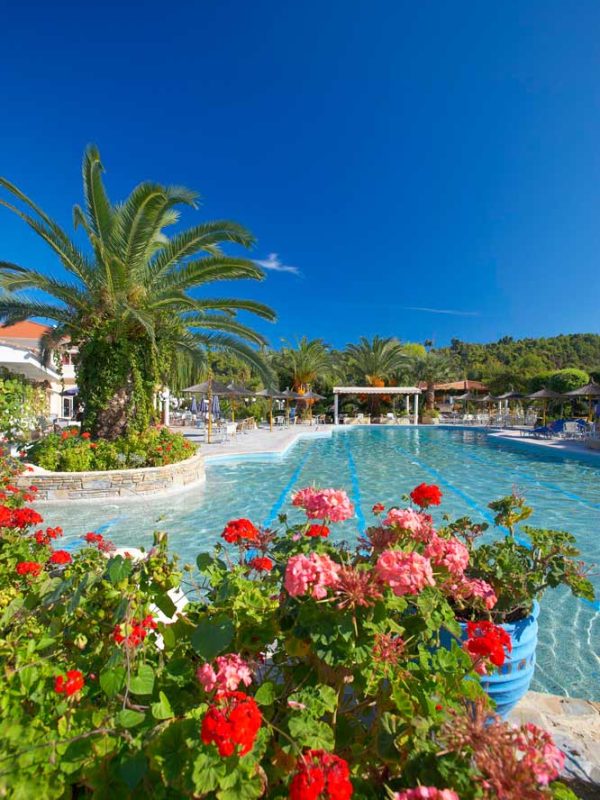 Το Chrousso Village Hotel είναι ένα ξενοδοχείο στο Παλιούρι έτοιμο να προσφέρει άνετη διαμονή και μια ποικιλία από πλούσιες γεύσεις, που μπορούν να ικανοποιήσουν τις απαιτήσεις κάθε επισκέπτη καθώς και να προσφέρουν εμπειρίες ζωής με τις υψηλού επιπέδου υπηρεσίες.
Σε αυτόν τον γοητευτικό παράδεισο, σε μια καταπράσινη γωνιά της Κασσάνδρας,  όμορφα καταλύματα απλώνονται σε 4 εκτάρια υπέροχων κήπων, κομψά διακοσμημένων που σχηματίζουν ένα συγκρότημα από στούντιο, διαμερίσματα και Σουίτες στην Χαλκιδική.
Ο καλαίσθητος σχεδιασμός και η διακόσμηση των κτιρίων δημιουργούν μια ατμόσφαιρα που εγγυάται την απόλυτη χαλάρωση και την άνεσή σας. Το Chrousso Village Hotel είναι έτοιμο να προσφέρει αξέχαστες οικογενειακές διακοπές στη Χαλκιδική.
Προσφορές για κρατήσεις από την ιστοσελίδα μας
Βεβαιωθείτε ότι έχετε ελέγξει τις ειδικές προσφορές μας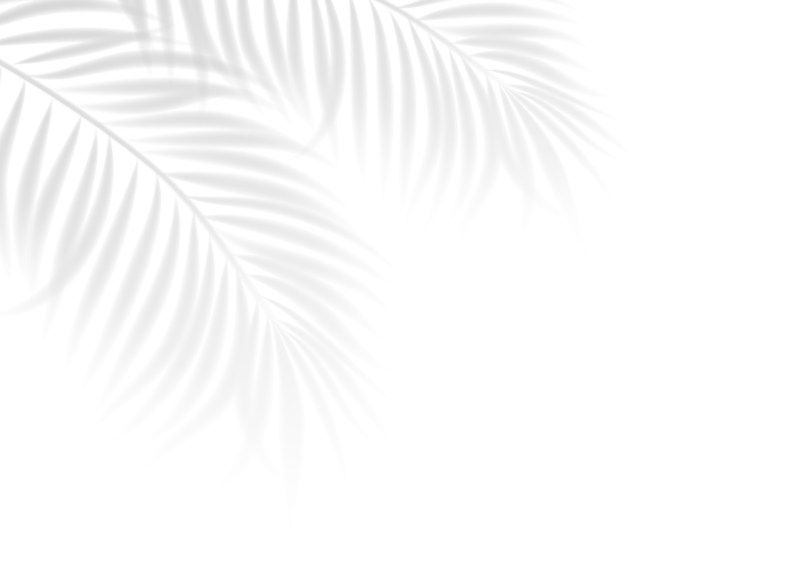 Απολαύστε αποκλειστικές προσφορές μόνο για κρατήσεις μέσω της ιστοσελίδας μας!

Εγγύηση καλύτερης τιμής
Εάν βρείτε χαμηλότερη τιμή αλλού, θα τιμήσουμε τη χαμηλότερη τιμή παρέχοντας, επιπλέον, πρόσθετα οφέλη!

Μέλη
Ειδικές προσφορές και παροχές για τους επαναλαμβανόμενους επισκέπτες μας
Ένα θαύμα σε ένα παρθένο τοπίο
Ημερομηνίες διαμονής 02.05 – 20.05.2022
Ξενοδοχείο 4 αστέρων στη Χαλκιδική
Τοποθεσία
Ο Νομός Χαλκιδικής εκτείνεται σε έκταση 3.000 τ. χλμ. και θα σας εντυπωσιάσει με την πλούσια χλωρίδα και τις πανέμορφες αμμουδιές του. Το Chrousso Village Hotel βρίσκεται νότια της Κασσάνδρας στο Παλιούρι, μόλις 500 μέτρα μακριά από τη βραβευμένη με Γαλάζια Σημαία δημόσια παραλία Χρούσο με μερικά από τα πιο διάσημα beach bar της περιοχής όπως το Cabana Beach, το Leuki Ammos Beach Bar & τον Κουρσάρο.
Τι λένε οι επισκέπτες μας
Были тут 5 раз. Лучший отель, который я только знаю💗💗💗

Gutkina M.
22:21 14 Nov 22
Место тихое и спокойное. Номер был чистый, все новое ( умный дом). Единственное что не понравилось, это очередь за едой. Не важно во сколько приходишь , всегда стоит очередь.

Wir sind Ende Sept./Anfang Okt. 22 als Paar gereist (65/67 Jahre) und hatten ein 'Appartement mit separatem Schlafzimmer und Kitchenette' gebucht. Wir kamen erst um Mitternacht, ziemlich erschöpft, in der Anlage an und uns wurde ein Doppelzimmer zugewiesen, das 'nur' ein Boxspringbett und eine eher kleine Schlafcouch hatte. Es gab als 'Küchenausstattung' lediglich einen Wasserkocher, den Kühlschrank, 2 Becher und 4 Gläser. Das Zimmer war nach hinten raus in den Wald und ziemlich ruhig, hingegen war am Pool noch laut Musik und gut Betrieb. Deshalb haben wir es erst einmal dabei belassen. Später erklärte uns die Reiseleiterin (die wir erst über 1 Woche später getroffen haben), dass es sich wirklich um ein teureres Zimmer (auf der Homepage von Chrousso Village wird es als 'Family Suite' gehandelt), die Appartements waren wohl bei unserer Ankunft überbucht gewesen. Das Zimmer war aber zugegebenermaßen sehr schön, modern und neu und es gehörte ein großer Balkon dazu mit Stühlen und 2 Liegen. Es gab allerdings nur einen Mini-Schrank, so dass wir ein bisschen Probleme hatten, unsere Sachen zu verstauen. Für eine Familie mit Kindern stelle ich es mir etwas chaotisch vor.In dem Zimmer war vom Licht über Klimaanlage bis zur Türöffnung alles digital mit Touch Panels gesteuert und es gab mindestens 1 Bewegungsmelder im Zimmer. So hatte man nachts manchmal das Gefühl, es findet eine kleine Lightshow statt...Die superschönen Balkone sind leider mit Plexiglas voneinander getrennt, so dass man ggfls. mit den Balkonnachbarn Aug' in Auge sitzt oder liegt.Diese ganz neuen Zimmer sind über den Betriebsräumen des Hotels (Küche, Restaurant, Wäsche, Lager etc. pp.) gebaut. Bei den Zimmern nach hinten raus schaut man in den Wald und bekommt vom Poolbetrieb kaum etwas mit, was in unserem Sinn war. Allerdings gab es ein großes Abluftrohr, was man hörte und manchmal auch roch, und vom Tagesbetrieb bekam man das Hin- und Herfahren der Buggys (Wäsche, Lebensmittel usw.) ziemlich mit.Die Sauberkeit im Zimmer war in der 1. Woche recht gut, in der 2. Woche merkte man dann aber schon, dass sich in den Ecken der Schmutz fing und hier und da Flecken nicht weggemacht wurden. Der sehr schön große Balkon wurde nur 1 einziges Mal saubergemacht - als ich explizit darum gebeten habe. Leider gab es keinerlei Ausstattung, um mal kurz selber durchzufegen oder etwas abzuwischen. Gestört hat uns, dass standardmäßig TÄGLICH die Handtücher gewechselt wurden. Egal, ob sie benutzt waren oder nicht. Die Flure in dem Gebäudeteil waren ziemlich 'schietig'. Die Sauberkeit im RESTAURANT WAR HERVORRAGEND.Der Restaurantbetrieb hat und toll gefallen. Es gab eine recht große Auswahl beim Essen (wir hatten "Halbpensionplus" gebucht, was heißt, dass es zum Abendessen die Getränke frei gab, inkl. Bier und Wein). Es war dort immer piccobello sauber, und das Personal auch am Ende der Saison immer freundlich und aufmerksam. Die Gerichte wurden immer rechtzeitig aufgefüllt, die Getränkeautomaten waren immer voll, es gab genug Geschirr und Besteck. Große Auswahl an Salat, gute Auswahl an Obst. Ich persönlich hätte mir vielleicht etwas mehr Fischgerichte gewünscht (es gab täglich 1, aber immer 'nur' gedünsteten Fisch in Sauce), aber das ist bei dem Preis wohl Jammern auf extrem hohem Niveau). Der Maitre de Hotel war gefühlt immer da und hatte alles im Blick.Über den Poolbetrieb und die Animation können wir nichts sagen, weil wir immer unterwegs oder am Strand waren. (Einzig, dass es mich sehr gestört hat, dass die All Inclusive Gäste ihre Getränke am Pool immer im Plastikbecher bekamen. Ich möchte nicht wissen, wieviele Plastikbecher da täglich so verbraucht werden. Aber vermutlich hat das praktische Gründe und ist vielleicht nicht anders zu managen.In der Nebensaison würden wir wohl noch einmal wiederkommen. In der Hauptsaison wäre es uns hier zu wuselig.

Susanne M.
09:38 15 Oct 22
Super semaine, personnels au top!Lise et Mad

W hotelu byłem pod koniec września i bardzo pozytywnie oceniam ten czas. Mimo wielu osób, baseny przez większość czasu były puste. Pokoje w nowej części bardzo przyjemne. Blisko do morza i pięknej plaży. Obsługa hotelu bardzo miła, pokoje codziennie sprzątane. Dużo aktywności - zespół animatorów dba o to by goście się nie nudzili. Hotel godny polecenia.

We are very satisfied with our holiday in this hotel. Cleanliness is at a level, towels are changed every day, the staff is smiling and always ready to help. The food is varied and delicious. The animators are great. We recommend it!

The rooms are basic but provide everything you need. You can pay more and stay in the newer builds. But we were happy in the normal ones.The bar is incredible, could jave been a few more different snacks available but what they did have was incredible.The Food was good too. Always something for everyone to eat. Having said this, is definitely worth taking a trip to the next villages and trying some authentic Greek food. The restaurants are extremely cheap and AMAZING value for money!Back to the hotel - The staff are incredible at the village. They are very attentive and caring and are more than happy to help.The entertainment team were incredible. We bought our own vibes and then matched it. They supplied quizes/karaoke/bingo/water sports. Such amazing people from all corners of the globe.The beach is a 5 minute walk (if that). Loada of bars, boats and jets skis to hire. To waters are clear and warm. Perfect for that Instagram selfie.It was my first time at an all inclusive, and it was AMAZING. I would 100% recommend and go back here.Thank you very much to all the staff!


ΑΝΑΣΤΑΣΙΑ Γ.
18:43 06 Oct 22
Belles chambres et bonne cuisine avec plage de sable à 300m

Patrick S.
14:52 06 Oct 22
We had a great stay at Chrousso village hotel.There has been a great selection of food. Rooms are lovely and it's a short walk away from the most beautiful beach.The shuttle takes you to a cute little seaside town. Definitely worth a visit ☺️

Hotel, food and staff were brilliant. The only thing letting it down was the same playlist coming from the pool bar playing the same songs on repeat all day and night every single day. When we asked the bar manager if we could change it he told us "later later" and "he had to think about the other guests" when we finally got some better music on our last night there everybody in the bar was so relieved not to listen to that monotonous music.

Super hotel, zadbany ogród, czysto, pyszne jedzenie, przemiła obsługa. Będąc na przełomie września/października obłożenie hotelu było może w połowie tyle ile hotel pomieści.Dużym plusem jest droga na plażę przez las, nam taki dzienny spacerek bardzo odpowiadał. Na pewno jest to miejsce do którego chętnie wrócę

Ruhig gelegenes Hotel inmitten Pinienwäldern.Das Personal war sehr freundlich und aufmerksam und das Speisenangebot sehrumfangreich ,lecker und mit viel Abwechslung.

Pentru camere am oferit 4☆ deoarece mobilierul este vechi dar curățenia și personalul de curățenie este de 5☆.Pentru servire, referindu-ma doar la RECEPTIE, am oferit doar 3☆ pentru incidentul care l-am avut chiar in ziua sosiri când mi s-a oferit o cameră care nu avea legatura cu ce achiziționasem. Adică era de o calitate inferioară. Mașinuța din dotare care trebuia sa ne ajute la caratul bagajelor era folosită preferențial. După ce am rezolvat incidentul (cu agentia care ne-a vandut biletul) domnul de la recepție ne invita sa ne folosim de acel vehicul pentru cărat bagaje și turiști, de această dată noi l-am refuzat.Pentru servire, referindu-ma la zona de RESTAURANT, îmi pare rău că nu există 10☆ le-aș fi oferit cu cea mai mare dragoste deoarece chiar merită. Curățenie impecabila, un manager deosebit de atent, salariați (sala cât și bucătărie) cu o uniforma curata, frumos colorata, deosebit de amabili, mâncarea foarte bună, diversificată și destulă . Managerul restaurantului era de dimineața până seara pintre angajați, deosebit de amabil întrebând în permanență dacă totul este în ordine, dacă avem nevoie de ceva.Isi merită postul cu adevărat, o face cu pasiune. Aș adăuga o poză cu dânsul dar nu am acceptul lui.FELICITARI!!Locație merită 5☆ deoarece este o oază de verdeață îngrijită de mai mulți salariati. Curățenie impecabila peste tot atât în grădini, piscina, toalete.Plaja este cam departe de locație.Apreciez ideea cu microbuzele gratuite care merg în oraș (Paliouri) dimineața și seara.Oricum m-as întoarce cu plăcere.

Gabriela D.
06:55 27 Sep 22
Absolutely friendly and feels like in paradise.The food: not really huge choise, however you never will hungry and the taste of food are soooo tasty... (For the price of hotel it is really I think the Best what) Especially the meat was really soft and tasty (even my 4 y.old son eated meat, who never before wanted)The man who is manager in restaurant, not tall with a mustache (i think director should increase his salary) as he is perfectly professional and successful in his role. The restaurant it is his kingdom, he organised the incredible birthday for my son. Also he give attention to each small details in the restaurant (from open window to each glass and plate) The waiters are really good, and nice, girl with red hair are soo kind and helpful. :)The young girls on reception not professional at all... Lady who is older was helpful and helped change the room after second night (was not quite neighbors)The polish girls and boy in play room was great (especially in the roles to play with kids)The bigger plus of this hotel it is location... It is really great and beautiful beach (I think the Best for family with kids ) and beautiful the road to the beach..Like small wood. Calm place with special smell..We had realy great family holidays...Will advice this hotel to all my friends.

Valentina L.
12:29 24 Sep 22
Ευγενικο προσωπικο ,εξαιρετικες εγκαταστασεις!

We had lovely spacious very clean room in newer building with ground floor balcony, big comfy bed.We absolutely loved the food, very fresh, well cooked, easy on stomach. Great selection, not too much choice but just perfect, I tried so many Greek foods there. Staff very nice, natural and easy going. Main bar was nice, good drinks. Quiet green areas around, , beautiful nature. 16-20 min flat walk to beaches (I liked a bit of a walk). Mini bus goes to near lively town, driver very nice but no air con there, at times too much strong cheap perfumes smell in bus maybe from passangers not sure. Hotel is clean and just have nice unique atmosphere. A bit modest but in a nice way. We loved it! We had all inclusive and I recommend it bit just note that other restaurants Peppe and Happy Coffee are not included. Food is served in one main restaurant bit as I said I just loved this Greek food so much. I recommend to rent a car in Halkidiki as there is so much to discover and roads are so easy to drive. Great work Hotel staff 👏

We stayed a week in the hotel in a modern family suit. The staff was friendly, our room was cleaned regularly, generally, we are very happy with our stay at the Hotel Chrousso Village.The beach is quite far, 10 mins away (on booking it is mentioned that the closest beach is 5 mins away, which is not true). The hotel offers a free shuttle bus to Pefkohori which we were taking regularly, because I liked the beach there better.Generally, it is a lovely hotel for a family holiday, recommend 🙂

Liudmila I.
13:01 11 Sep 22
Από τα καλύτερα ξενοδοχεία της Χαλκιδικής. Εξαιρετική τοποθεσία, πολύ καλή οργάνωση. Μπράβο στον διευθυντή του ξενοδοχείου για το αποτέλεσμα που δίνει στους πελάτες του!!

We spend twenty days in Chrusso village, family of 5 and we have seen all the advantages and disadvantages of the hotel !The staff were everywhere friendly polite and ready to help, especially Maria and Euridiki were always there to assist us with a big smile !The rooms were good and big enough but some of the bathrooms needs immediately renovation !!!The cleaning ladies were polite and helpful but they did only the very basic.They had towels instead of mops for the floors...( probably the manager should hire more staff and certainly better equipment for cleaning).The menu in the restaurant had a nice variaty, generally we were satisfied !The animation for kids was nice but almost the same every night and they didn't have, not even one who speak Greek or German.The sea near the hotel is splendid, everywhere sand and the waters are crystal clear , it's almost seven minutes on foot or two minutes by car, we loved it !!!And all our problems, questions were solved immediately due to Mr Dimitris who was there to assist us with a big smile.Mr Dimitris thank you, you made our holidays better !!!

Idealan hotel za porodično letovanje. Jedna od najlepših plaža je blizu hotela. Imaju lepe amimacije za decu.

Vukasin D.
17:49 07 Sep 22
Really nice place to be with family, kids friendly place, quiet and green, good food, beautiful beaches.

Bardzo sympatyczna miejscówka na wakacje. Jedyny minus za nieodnowione pokoje, a szczegolnie łazienki. Niemniej jednak stosunek ceny do jakości wypada wciąż bardzo ok.

Radosław K.
12:38 07 Sep 22
Οικογενειακό ξενοδοχείο φιλικό σε μικρά παιδιά.

Stayed in an economy standard as wasn't given a choice for anything else, this room was right at the back of the complex with a haphazard cramped shower and toilet crammed in. This was the worst part of the room tbh. The complex itself is lively, lovely with lots laid on entertaonment wise and the catering/bar staff were the best you could hope for.Unfortunately due to many Russians, Germans and Eastern Europeans still in need of a lesson in courtesy, be prepared for the usual idiots getting out early to claim rights over the sun loungers only to moan when they get covered in water and hit by balls due to blocking the access to the pool with their selfishness.Ideally located to reach the beach with a 10 minute walk, or take a 10 minute walk to the near village for a couple of nice restaurants.Free bus service to nice beach along in next bay and food buffet style catering can get a bit tedious 3 times a day if your all Inc.Otherwise nice fresh hotel

Hysterical H.
10:46 03 Sep 22