Chrousso Village Hotel, an exemplary hotel complex
The hotel has a total of 159 rooms
Beautiful lodgings are dispersed over 4 hectares of picturesque gardens, elegantly decorated and forming a complex of studios and apartments. The tasteful design and decoration of the buildings creates an atmosphere that guarantees your absolute relaxation and comfort.
All of our rooms are spacious with big verandahs or balconies overlooking the well looked after gardens, the pine forest or the pool.
Room types are as follows: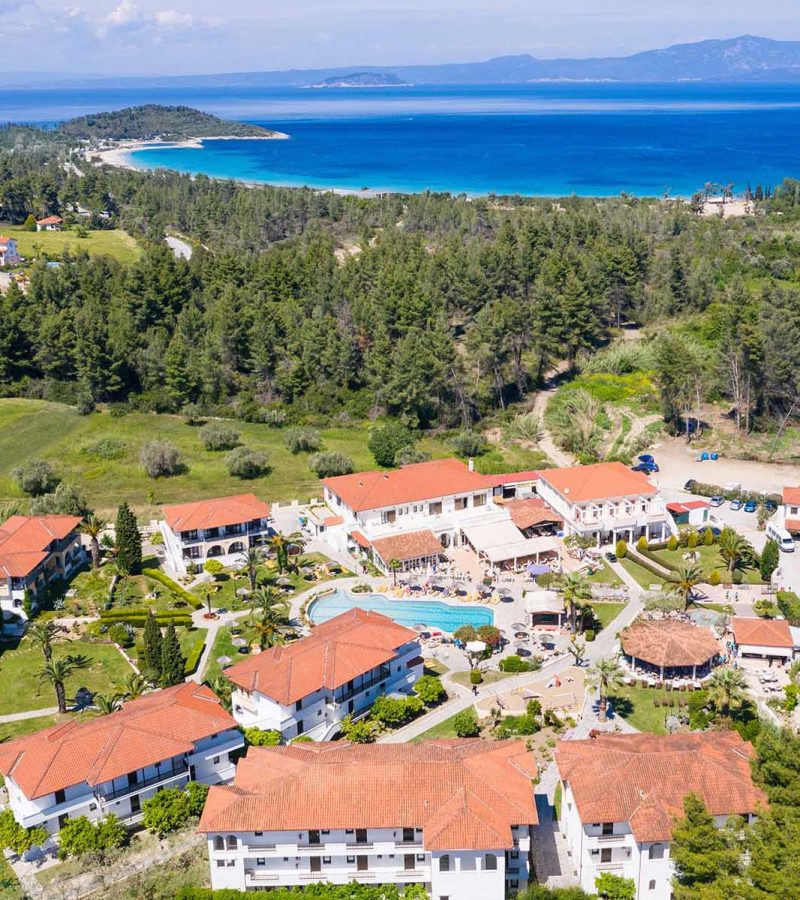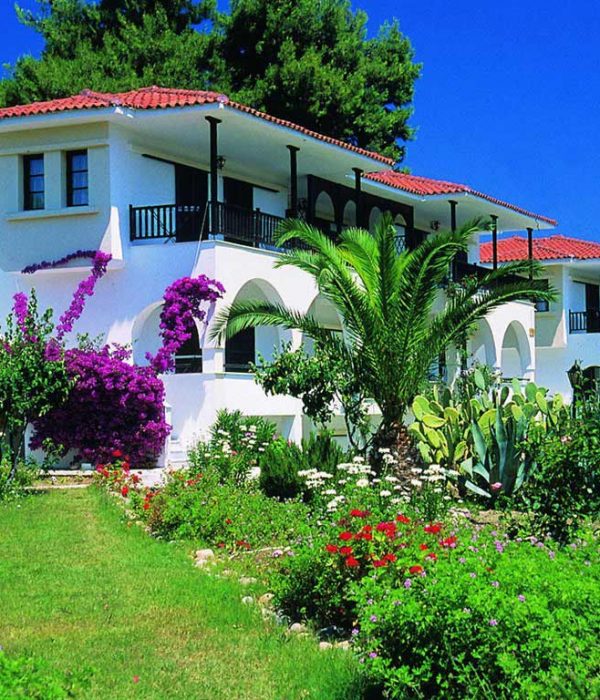 Austerity prevails in the furniture as well as in the decoration, in order to highlight the absolute harmony in the environment. The colors hold low tones to harmonize with nature, and so beige, gold, brown and mint touches prevail.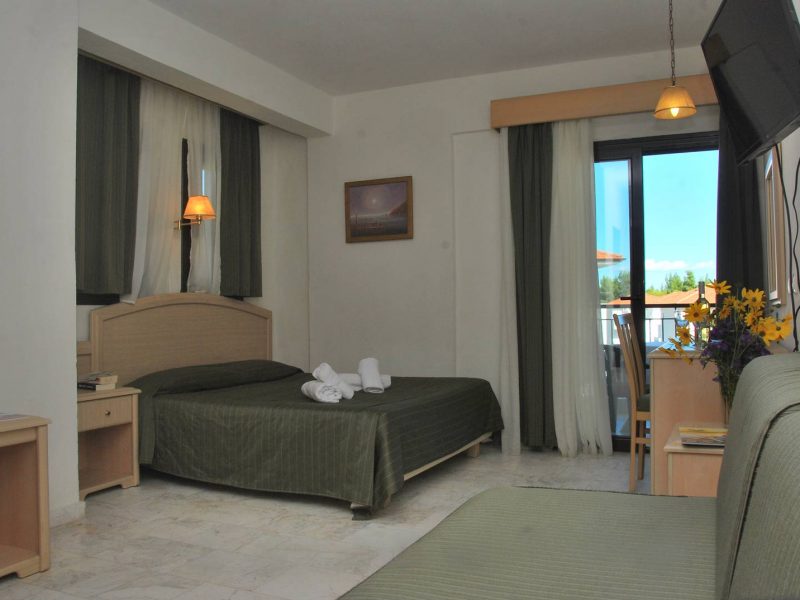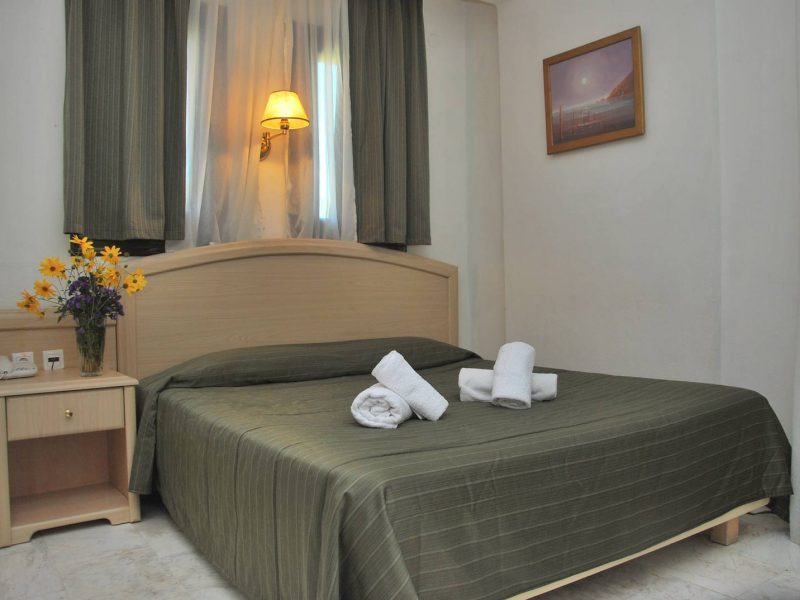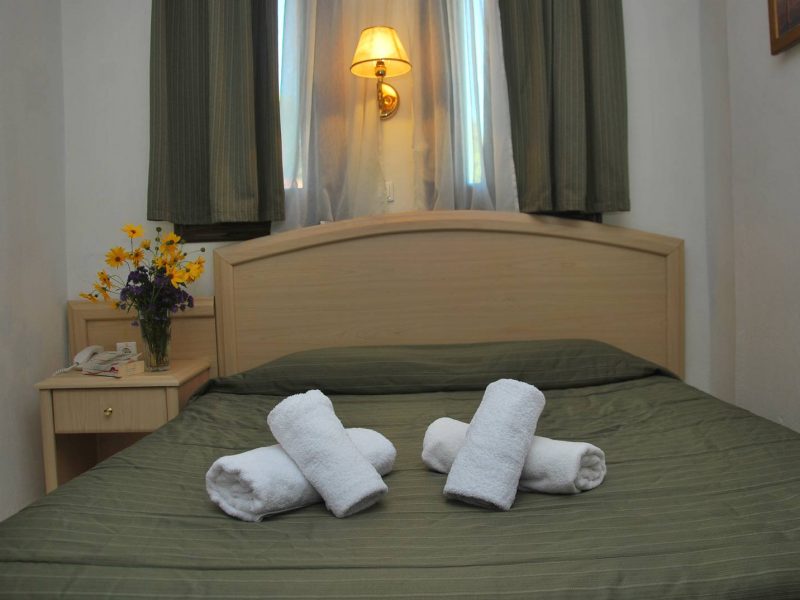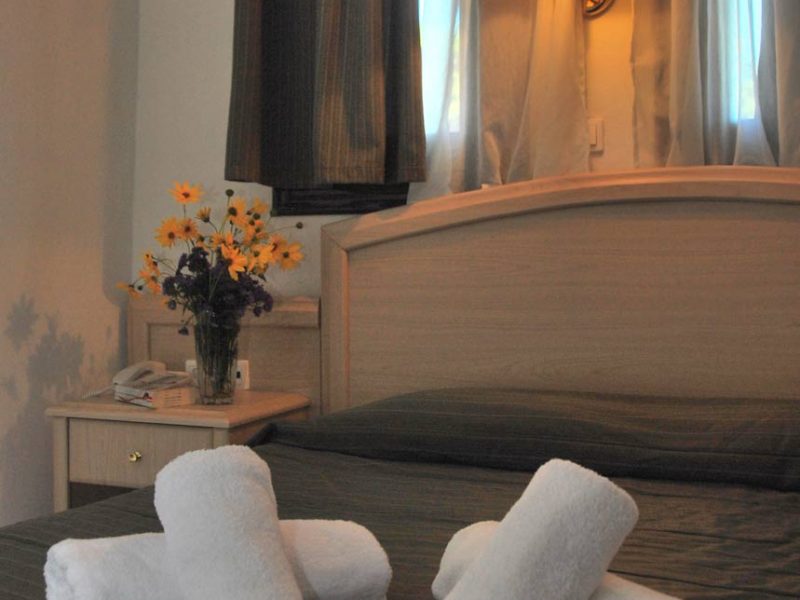 Enjoy your stay in the comfort of our Double Studios with garden views, all featuring
contemporary furnishings and a relaxed environment.
Sit back on the furnished balcony or terrace, read your favorite book and feel rejuvenated with the surrounding garden or forest.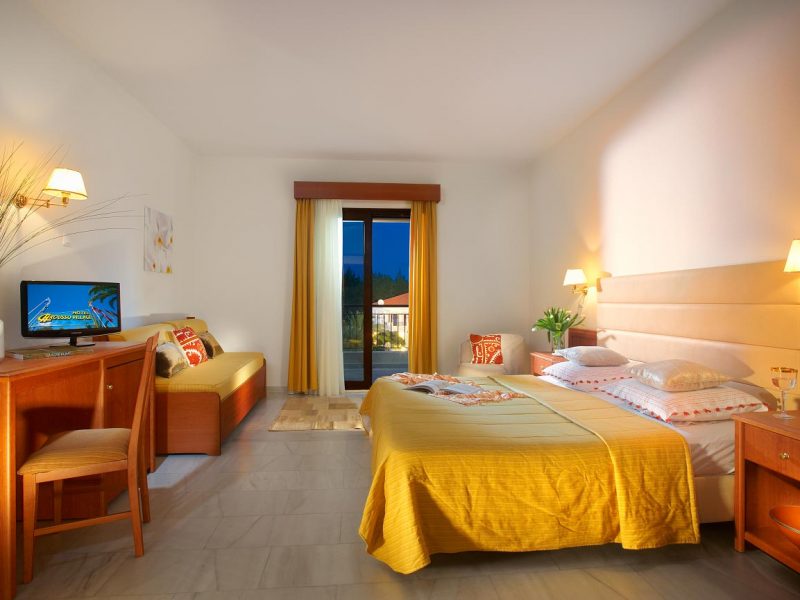 If you are looking for a comfortable room with beautiful view for your holidays in Chalkidiki,
our Triple Studios with garden view, capture the essence of the summer.
Unwind on the balcony, enjoy the sunny weather and get carried away by the shimmering green scenery.
Furniture in earth tones, minimal and simple decoration, brightness and hospitality. These are the emotions that dominate the rooms of Crousso Village Hotel.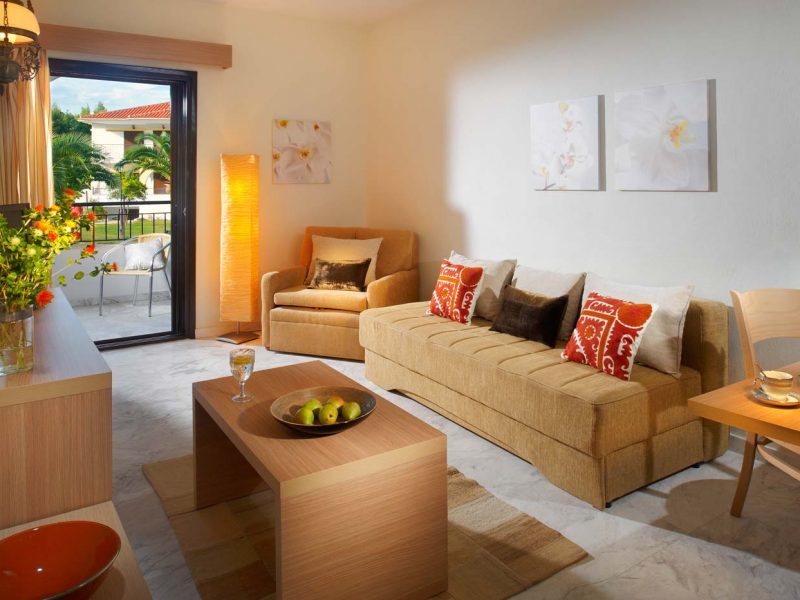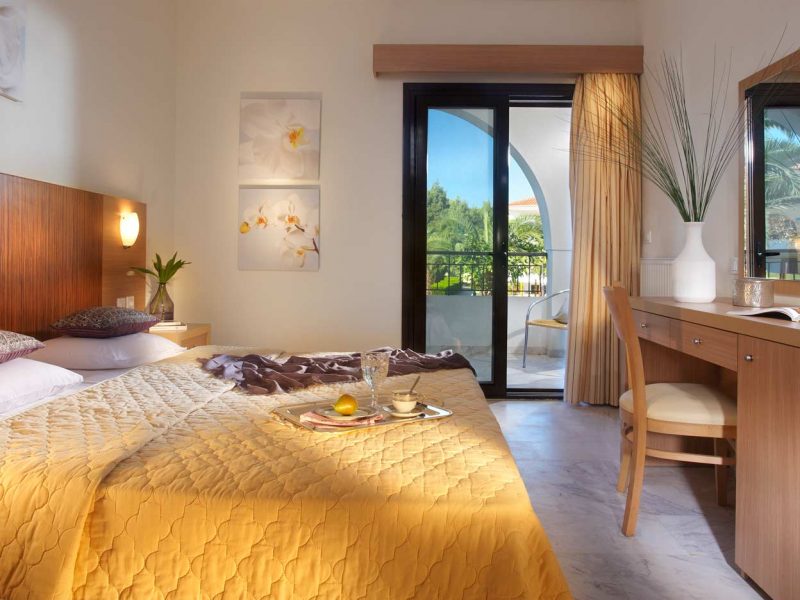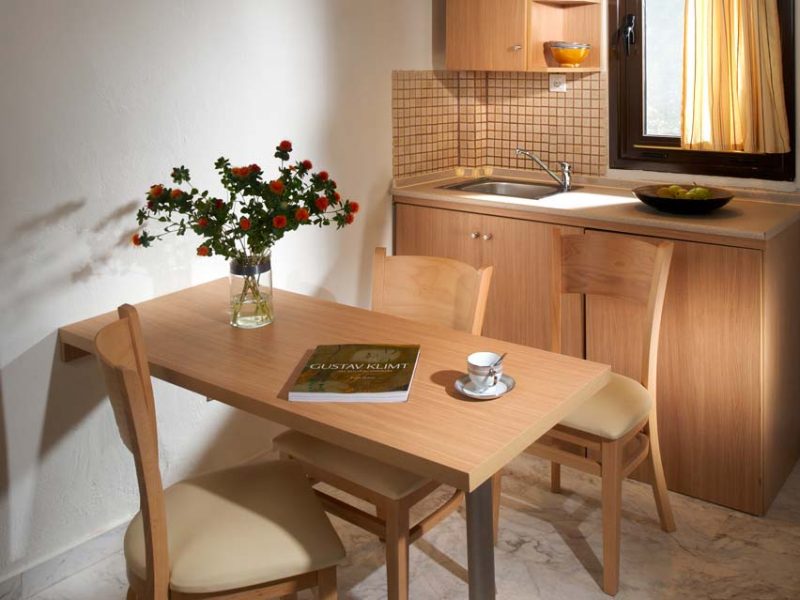 Apartments feature different sleeping areas for parents and children, including twin or a double bed and a sofa bed, and they are separated with a door. Enjoy the warm sunny weather while sitting on the terrace overlooking the well-trimmed gardens.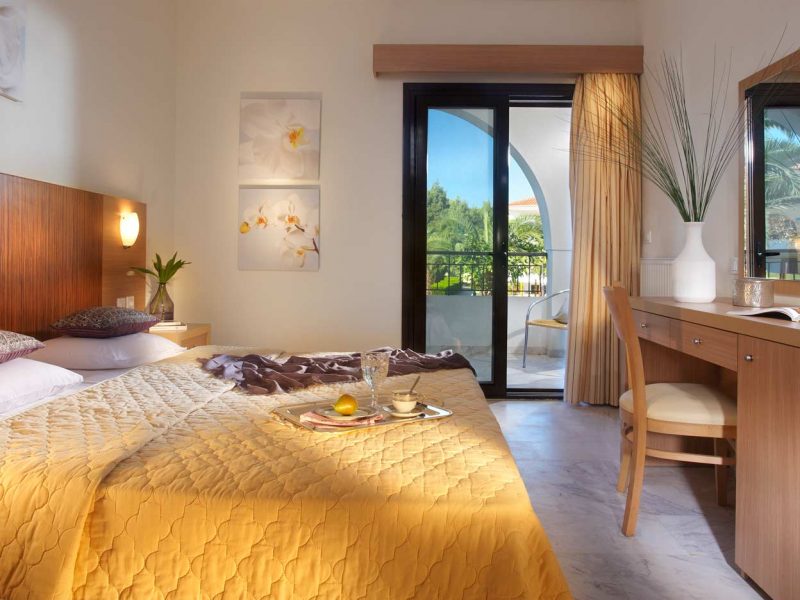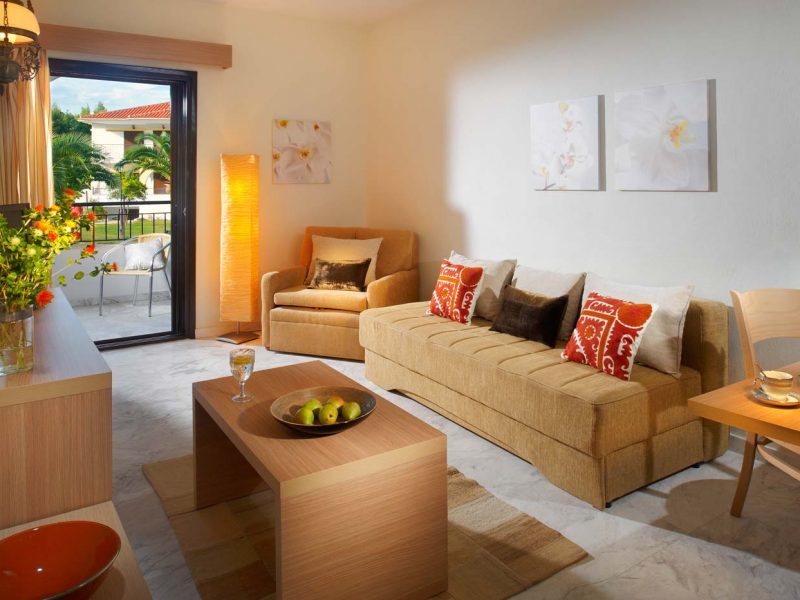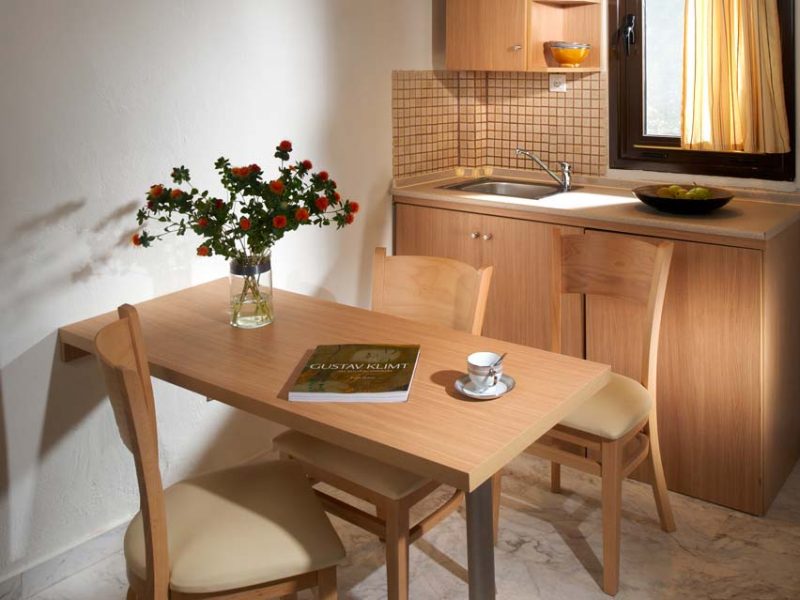 These rooms are designed for a carefree family vacation in Chalkidiki.
The rooms extend to wonderful exteriors, where you
can deeply unwind in a peaceful atmosphere and take in the panoramic garden and pool view.
The elegant design of the rooms goes hand in hand with the functionality in the space. The rooms are spacious and offer the guest the opportunity to move freely in the space, giving him the feeling that he is in a familiar environment.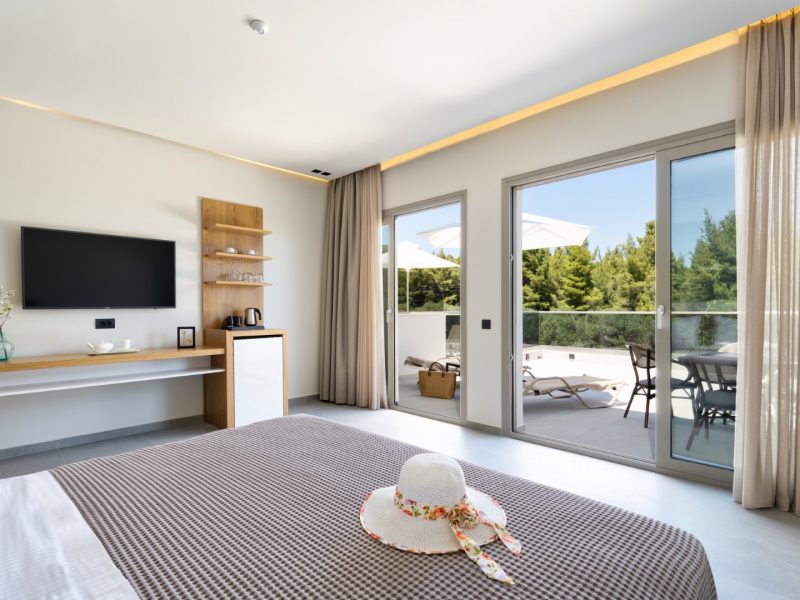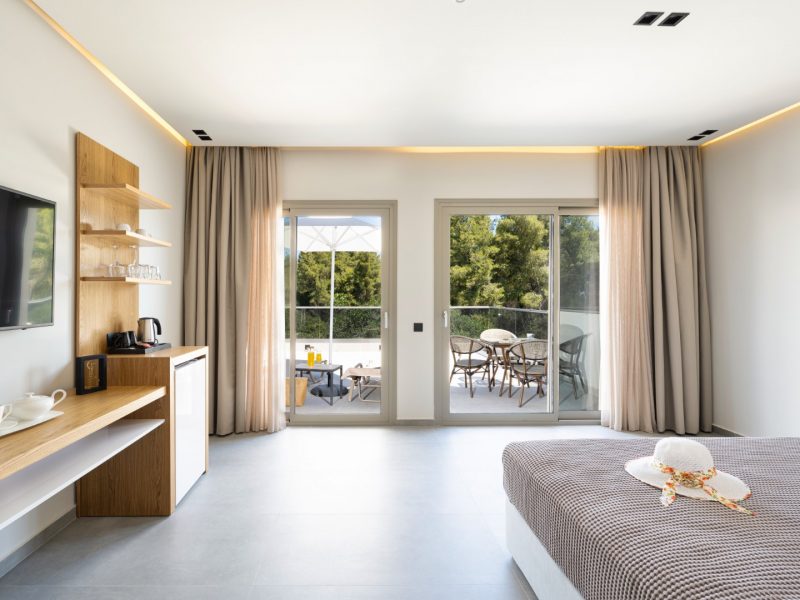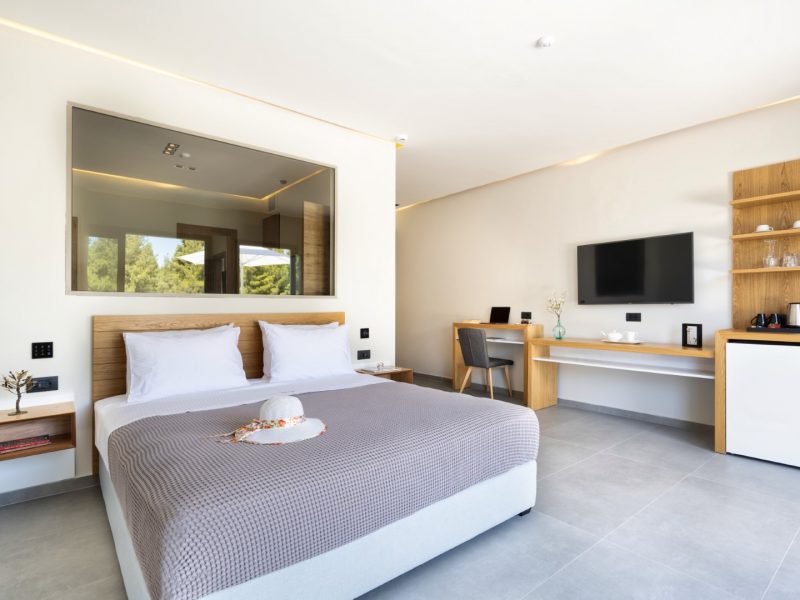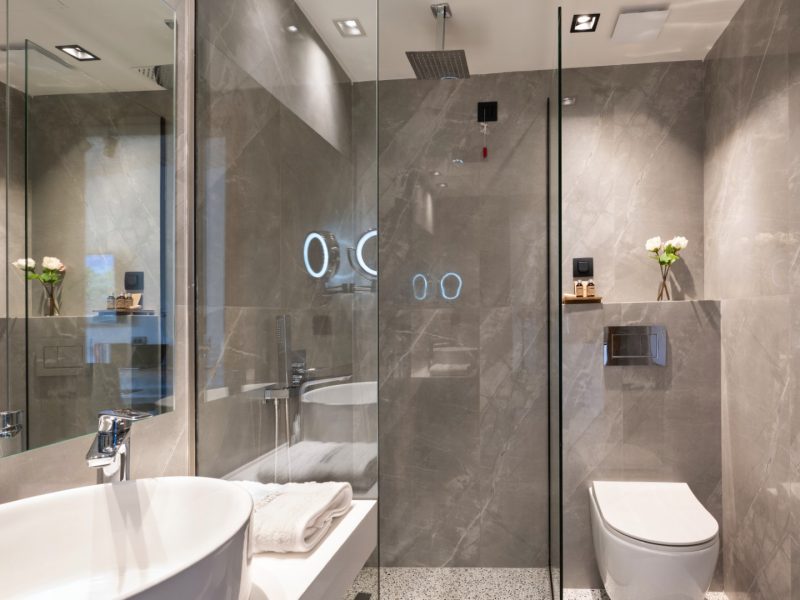 Spacious Deluxe Suite with the highest levels of luxury that consists of approximately 46 sq.m. and has a wonderful forest view.
A special terrace of 40 sq.m. is at guests' disposal, which includes its own sunbeds and a cozy sitting set up for the perfect relaxation.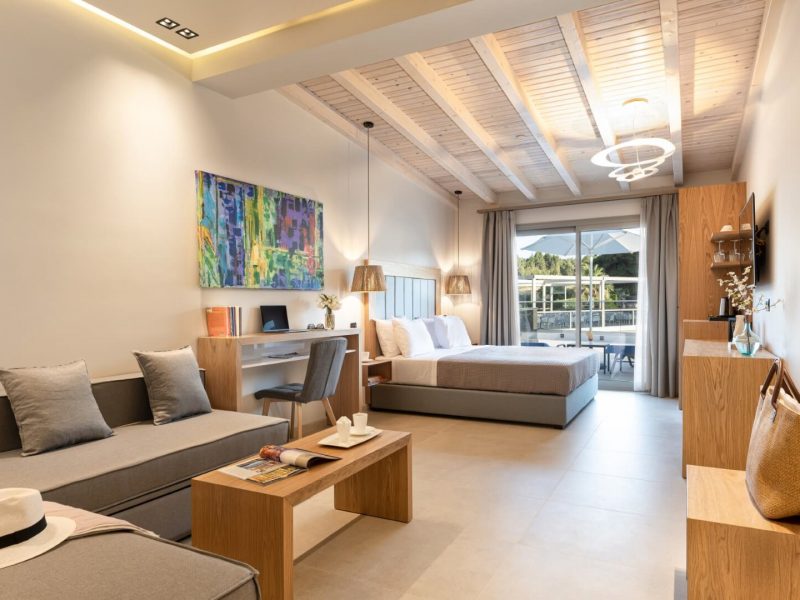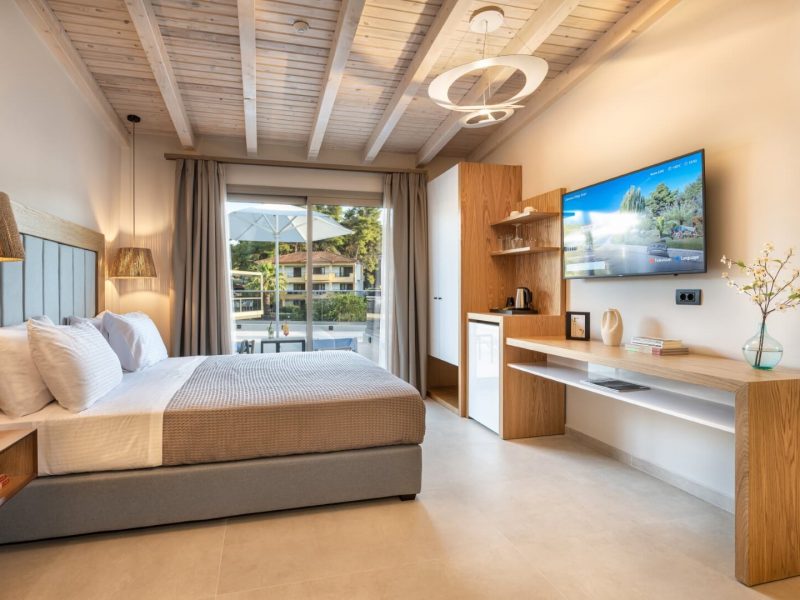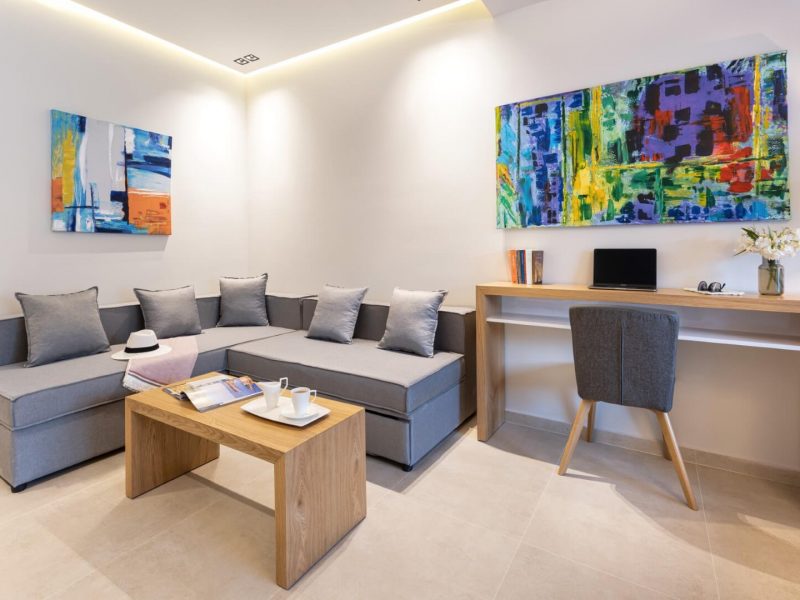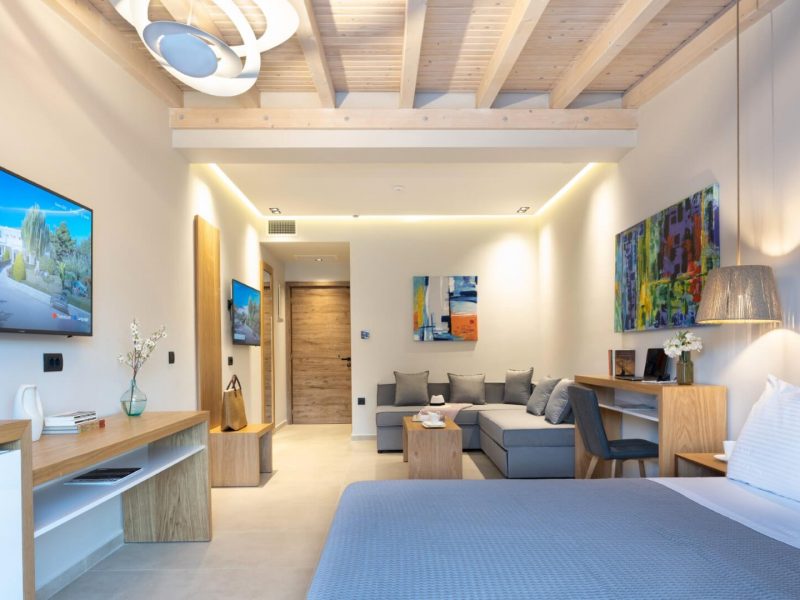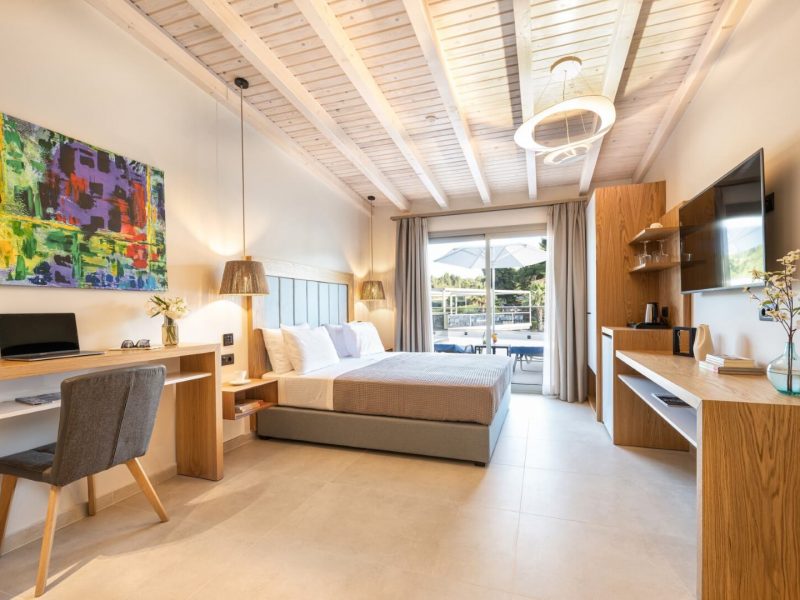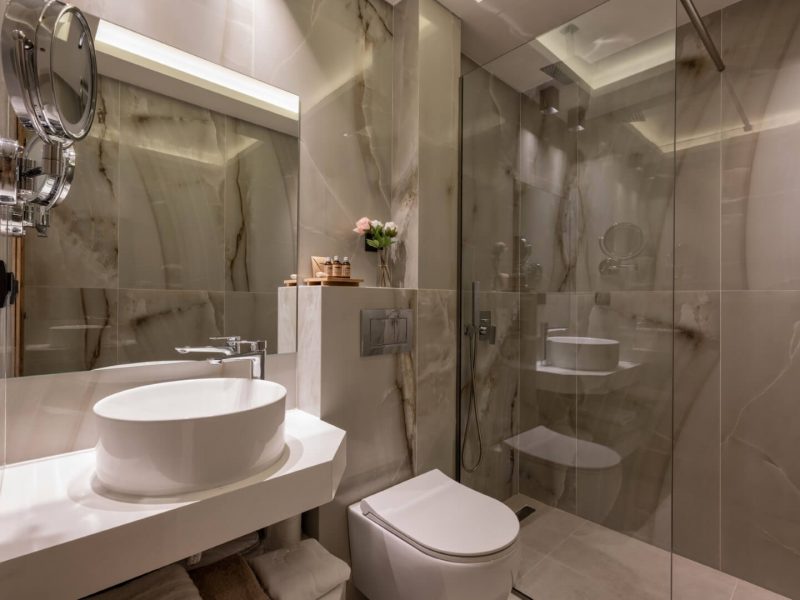 Junior Suites of Chrousso Village Hotel offer the perfect combination of style , comfort and beauty.
There is also a modern corner sofa in the living area. A spacious balcony of 20 sq.m. completes this excellent Suite to offer personal moments of relaxation under the summer sun.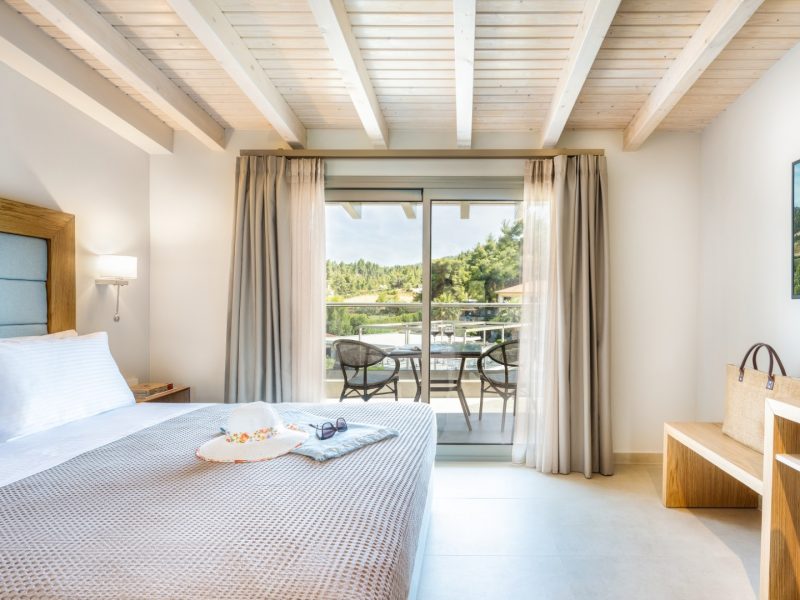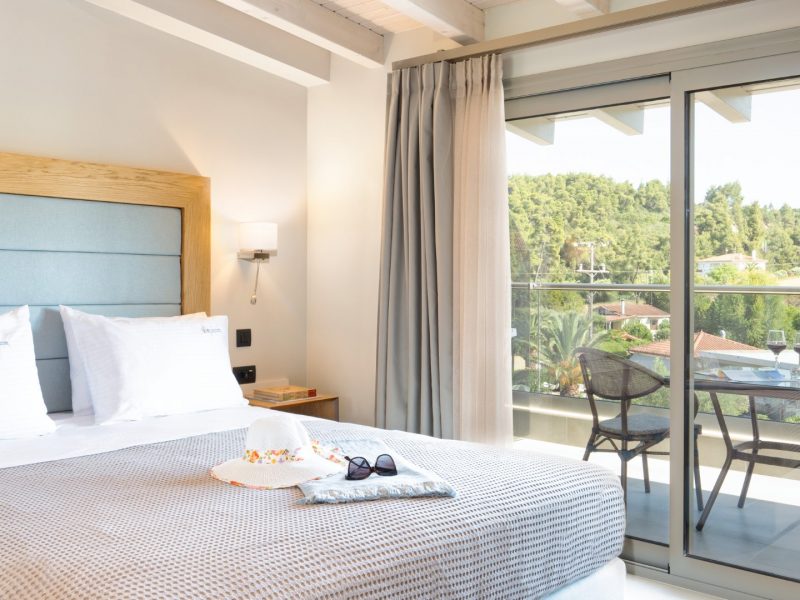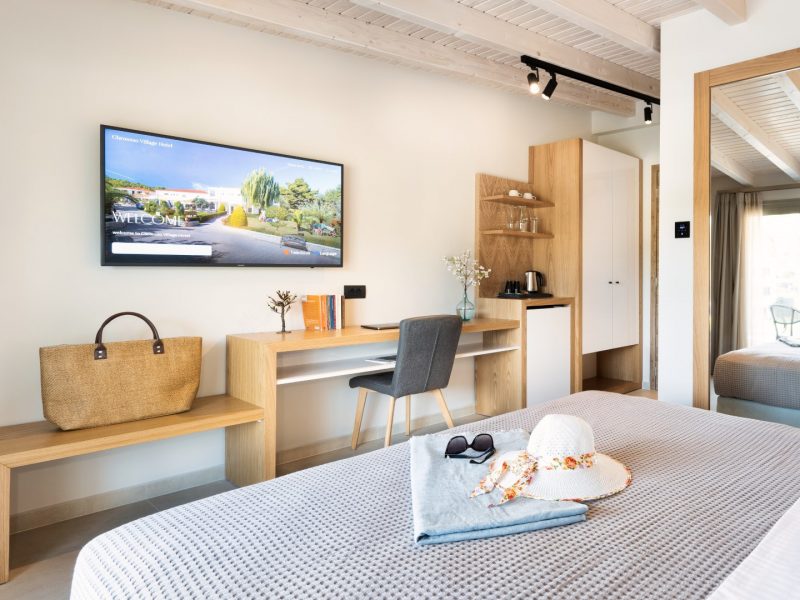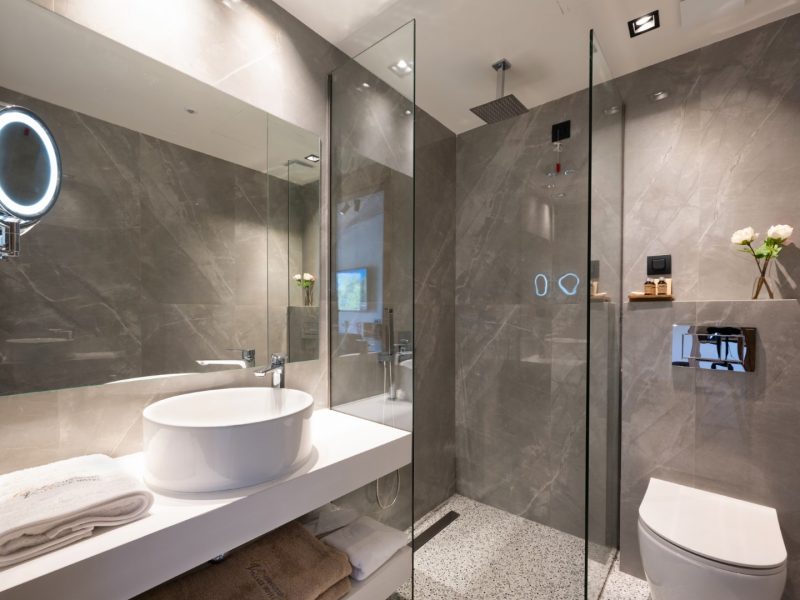 Superior Double Loft rooms stand out for their elegant and sophisticated design.
Their excellent forest view and ease can offer a perfect environment to those who seek a peaceful yet luxurious place to relax and enjoy nature.